Late Night Shooting Suspect Sought
04/18/2022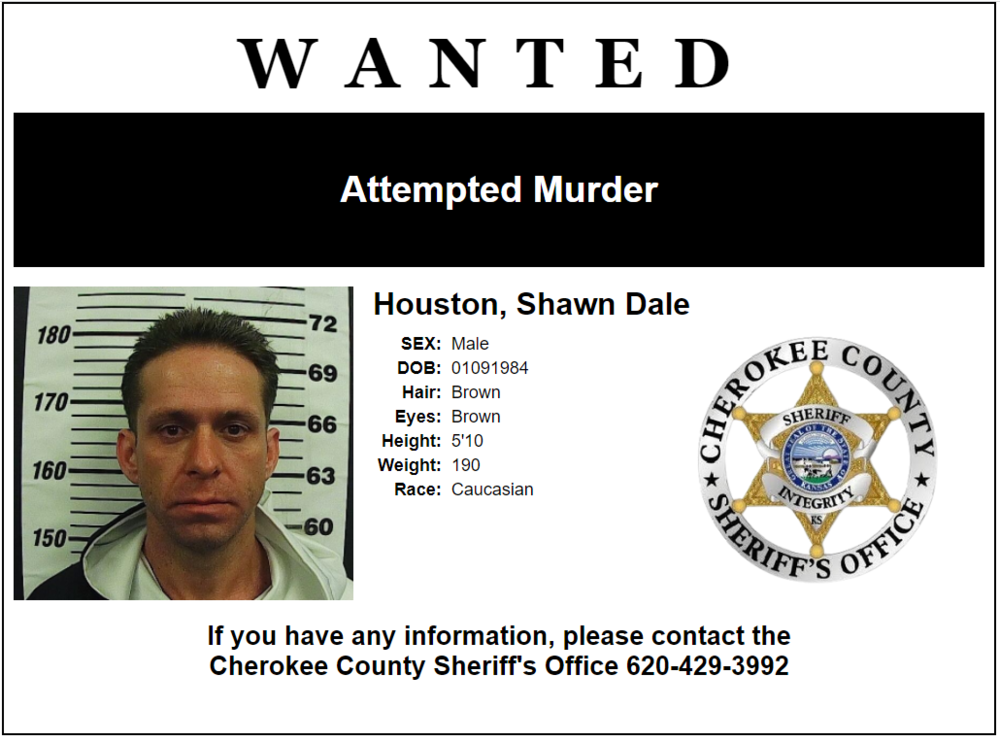 Cherokee County Sheriff's Deputies were dispatched to a shooting west of Baxter Springs just after midnight on Monday, April 18, 2022.
Upon arrival of emergency personnel, a 41-year-old shooting victim was transported by Cherokee County Emergency Medical Services to a Joplin area hospital for non-life-threatening injuries.
Sheriff's Detectives processed the scene and as a result of their investigation have secured an arrest warrant for 38-year-old Shawn Houston. Houston is being sought on allegations of Attempted 2nd Degree Murder and should be considered armed and dangerous.
Anyone with information as to Houston's whereabouts are asked to contact the Cherokee County Sheriff's Office Investigative Division at 620-429-3992, 620-848-3000 or submit a tip anonymously by texting 888777. Just type 'tip cherokee' followed by information available.