Be Prepared For Winter Weather
01/31/2022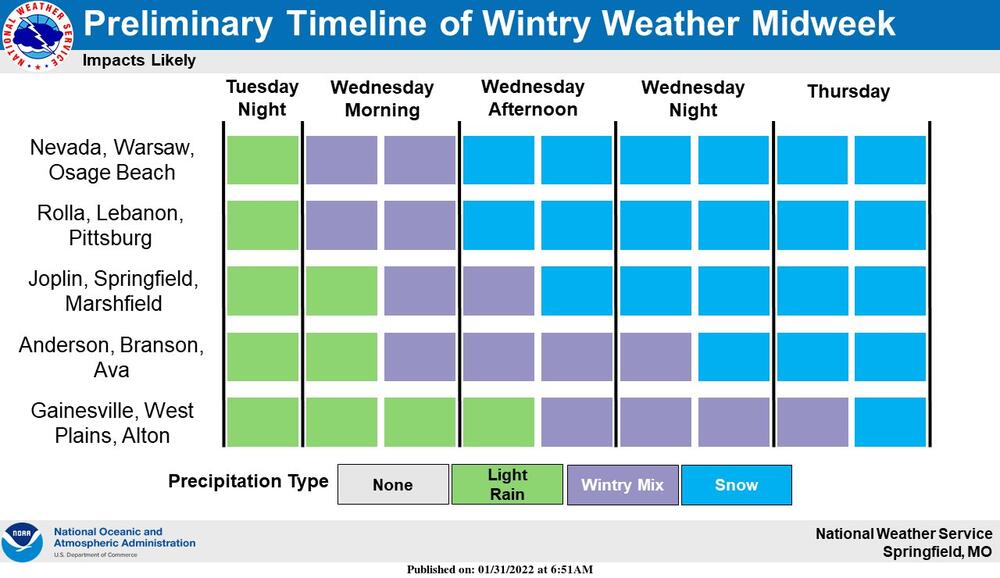 As we anticipate a significant winter weather event, which is expected to bring snow and ice to our region later this week, Cherokee County Sheriff David Groves offers tips for residents to be prepared.
"As a good rule of thumb, everyone and every household should always be in a position to be self-sustaining for a period of up to 72 hours. Especially as it relates to severe weather events, a lot of variables can impact citizens' ability to get from one place to another, and may also impact the ability for emergency services to get to those who may need assistance," according to Sheriff Groves.
"Because of the potentially negative impacts this storm is expected to bring, now is the time to make sure you have all the necessities you may need in your household, including extra food in case schools are cancelled, medications and a safe heating source. In addition, while we hope there are no power outages, they can certainly be possible so it's best to be prepared. Do you have alternate heating source or extra blankets, alternate lighting sources, are your phone charging packs charged?"
"Additionally, now is a great time to check in on family or neighbors who may have an extra difficult time during a significant weather event," concluded Sheriff Groves.