Galena Man Facing Felony Theft and Forgery Charges
10/29/2021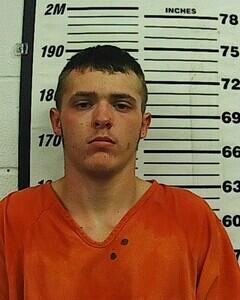 Joseph Lee Kirker
A 19-year-old Galena man is being held in the Cherokee County Jail, after Sheriff Investigators took him into custody Thursday afternoon.
The arrest stems from an investigation into the alleged theft of multiple checks from a rural Galena resident on October 20th.
As a result of the investigation, which included the execution of a search warrant on a Galena home earlier this week, the suspect is believed to have forged and altered several of the checks before cashing them at an area bank.
Joseph Lee Kirker, 19, is being held in lieu of $38,000.00 bond on allegations of Theft, Three Counts of Forgery and Four Counts of Making a False Information.