Suspected Burglar In Custody
09/15/2021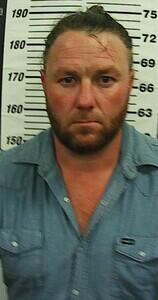 Lucas Jarrett
Authorities have arrested 38-year-old Lucas Jarrett on allegations of Aggravated Burglary.
The arrest stems from a weekend incident outside of Weir, where Jarrett is suspected of breaking into a garage and attempting to steal property.
During the course of the investigation, Cherokee County Sheriff's Deputies identified Jarrett as the suspect and he was subsequently located and arrested by Pittsburg Police Officers prior to being transported to the Cherokee County Jail.