Sheriff Encourages Safety As Schools Prepare for New Year
08/09/2021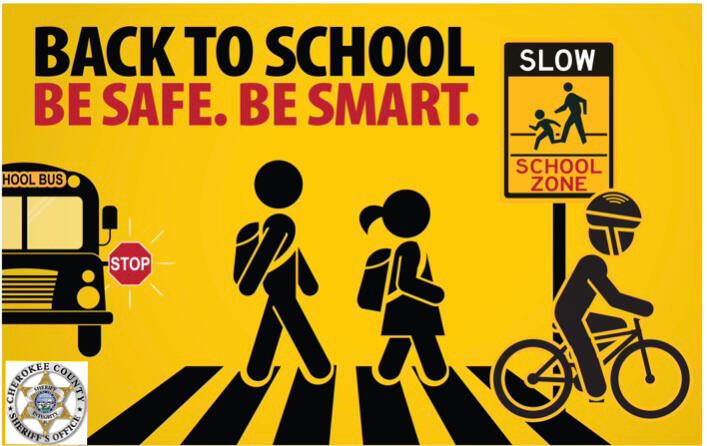 Over the next couple weeks, students will be starting the new school year. Many will be walking or riding their bikes while others may be waiting outside for the bus to pick them up.
It's important for motorists to keep these kids in mind and be extra vigilant, particularly during times of the day before and after school and in areas near school campuses.
In addition to watching for young students who may still be getting used to crossing streets on their own, all drivers are encouraged to start allowing for some extra time to get to and from their morning and afternoon destinations.
"School buses will be running routes, which may cause a slight time increase in your daily commutes. Leaving a few minutes early and allowing some patience may help keep those boarding and de-boarding the buses safe this year," according to Sheriff Groves.
"Another important tip for older students to remember, especially if they are now driving their younger siblings, is to buckle up in the car. Younger kids are more likely to wear their seatbelt if their parent or older sibling does so," concluded Sheriff Groves.
###