K9 Apprehends Man Who Fled on Foot
07/13/2021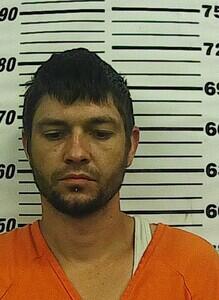 James Alen Walker
A Galena man is in custody after he attempted to elude Cherokee County Sheriff's Deputies Monday afternoon.
Just after 2:00 p.m., a deputy started to initiate a traffic stop on a motorcycle ridden by 31-year-old James Alen Walker. Walker, who had multiple outstanding warrants for his arrest, started to elude law enforcement, ultimately fleeing on foot into a wooded area. The Deputy deployed his K9 partner who apprehended Walker until the handler detained him.
In addition to the outstanding arrest warrants, Walker is being held in the Cherokee County Jail on new allegations of Possessing Cocaine, Possession of Drug Paraphernalia, Interference with Law Enforcement, No Driver's License, No Insurance and Illegal Registration.