Fireworks Safety Tips Provided by the Sheriff's Office
06/28/2021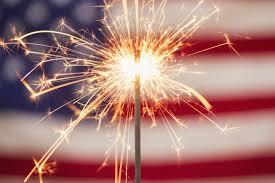 With an estimated 10,000 hospital visits due to firework related emergencies in 2019 and as communities prepare to celebrate The United States' Independence this year, the Cherokee County Sheriff's Office is offering tips to make sure celebrations remain safe.
Alcohol and fireworks don't mix. It's best to have a "designated shooter."
Never experiment with homemade fireworks or alter those purchased from a vendor
Never give fireworks to a small child
Parents should closely monitor children if they are discharging fireworks
Have a water source handy, in case of fire
Don't position any part of your body over the firework when lighting them
Bottle rockets and other skyrockets which are mounted on a stick are illegal in Kansas
"In addition, it's important to be aware of any local rules related to the discharge of fireworks," reminded Sheriff David Groves.
Incorporated cities within Cherokee County have adopted the following regulations setting the dates and times fireworks can be discharged:
Baxter Springs: July 1st until 10:00 p.m. / July 2nd-July 4th until midnight
Columbus: June 27th - July 4th from 8:00 a.m. to midnight
Galena: June 27th - July 3rd from 9:00 a.m. to 10:30 p.m. / July 4th and 5th from 9:00 a.m. to midnight
Weir: June 27th - July 5th from 8:00 a.m. to midnight
###