Sheriff's K9 Team Receives Equipment Donation
05/05/2021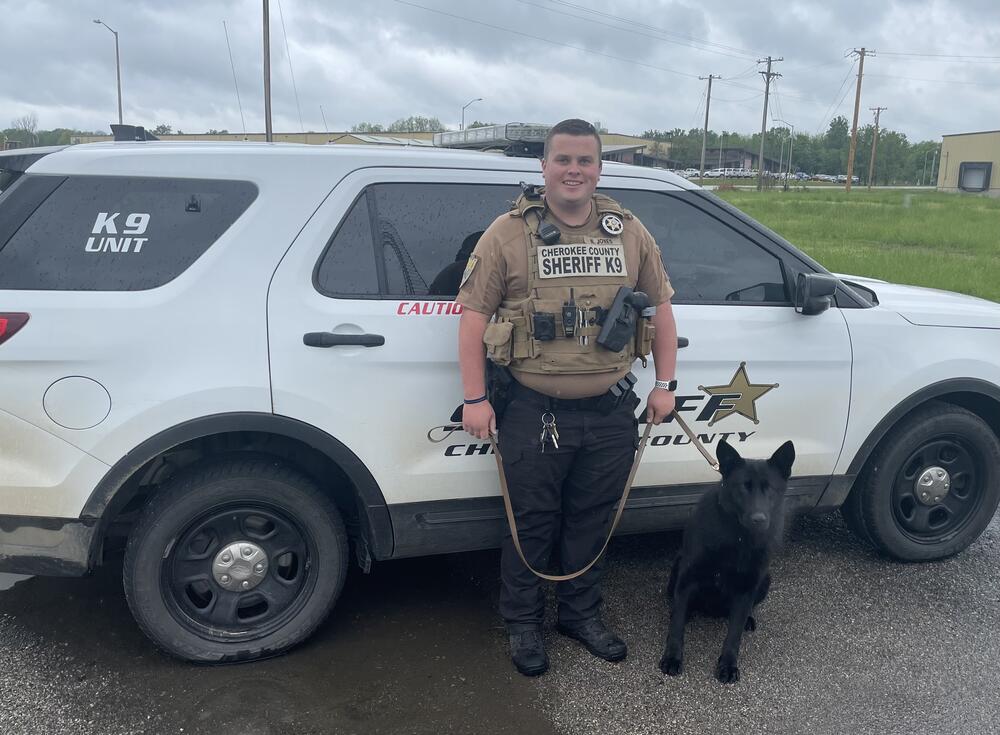 A Cherokee County Sheriff's Office K9 Team was recently awarded an equipment donation, valued at over $1,300.00, from Spike's K9 Fund based out of Virginia Beach, Virginia.
Deputy Nate Jones and his K9 Partner Bear, received an Ace K9 Hot and Pop Pro and Heat Alarm which will be installed soon on Deputy Jones' patrol vehicle.
According to Sheriff David Groves, the new equipment can be utilized in several different ways.
"This could potentially be lifesaving. Should Deputy Jones or other law enforcement officers find themselves in a physical altercation or similar situation where Bear is needed, Deputy Jones will be able to remotely and quickly open the back doors of the patrol unit and deploy Bear."
"In addition, because K9's are not needed on every call, they remain in the vehicle as the deputy handles the situation. This device will constantly monitor the temperature inside the patrol unit and automatically take measurers, such as activating the air conditioning or rolling down the windows, should the temperature get too warm for Bear," continued Sheriff Groves.
The non-profit, Spike's K9 Fund, was founded by retired Special Warfare Operator James Hatch, who was critically wounded on his final deployment, where his K9 partner, Spike, lost his life.
###