Over 523 Pounds of Prescription Drugs Turned Over to DEA
04/27/2021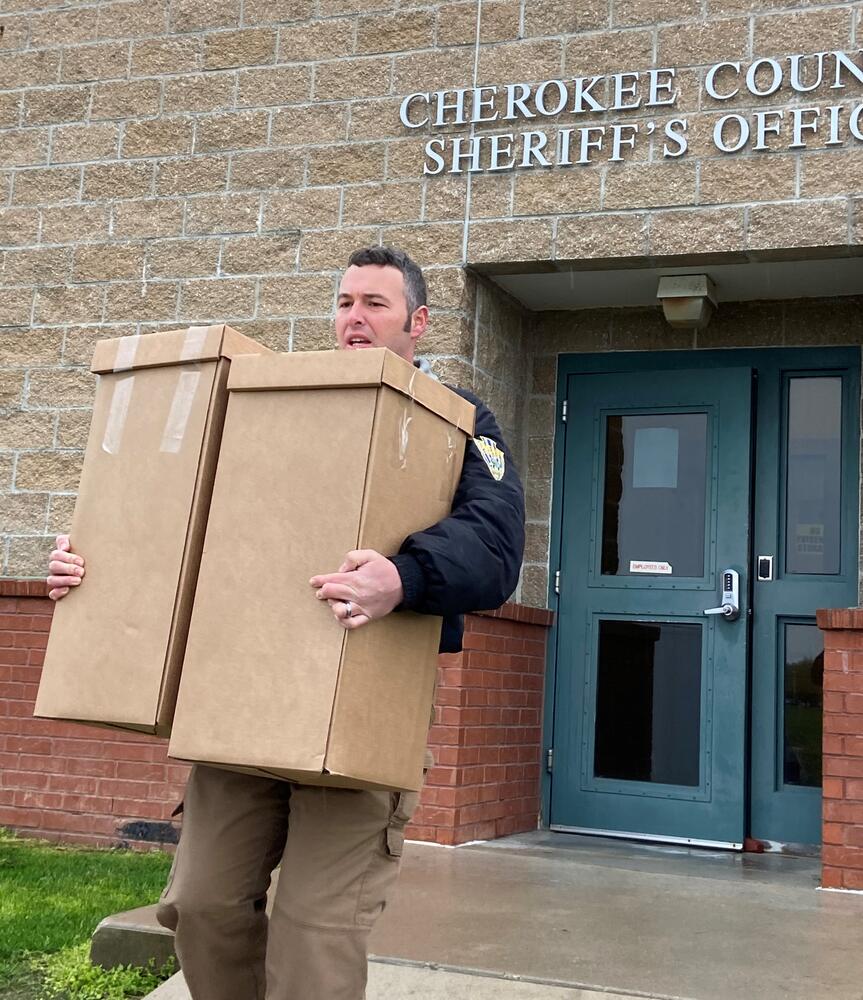 Chief Deputy Shane Gibson loading boxes of prescription drugs collected as part of national program
The Cherokee County Sheriff's Office transferred over 523 pounds of unwanted, unused or expired prescription medication to the U.S. Drug Enforcement Administration this week as part of the National Drug Take Back Program.
"The National Drug Take Back Program has been widely successful, not just in Cherokee County but across the country, as well," stated Sheriff David Groves.
"Because of the success and obvious desire of residents to safely discard unwanted or expired prescription drugs, the Galena Police Department, Baxter Springs Police Department and the Sheriff's Office all now allow prescription drug drop offs at our respective agencies any time throughout the year."
"We appreciate all those who participate in this program because it results in prescription drugs being safely discarded rather than ending up being accidently ingested by a child or stolen from someone addicted to narcotics," concluded Sheriff Groves.