Sheriff Reminds Residents of Importance of Properly Posting Address Numbers
04/16/2021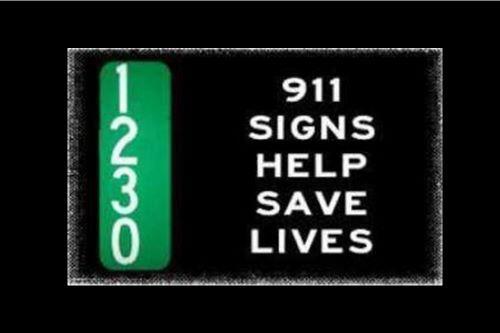 Emergency personnel are often called to homes where the physical address is not visible or posted, which can result in delays of emergency response during situations where seconds could mean the difference between life and death.
"All of our area responders, from law enforcement, emergency medical services and firefighters, want to safely and promptly get to the location where a resident is needing help, so they can start to stabilize the situation and render aid. Unfortunately, there are instances when precious time is wasted because of the lack of a properly displayed address," according to Cherokee County Sheriff David Groves.
In 2014, the Board of Cherokee County Commissioners passed a resolution requiring address numbers, measuring at least 3 inches in height, be prominently displayed so they can be seen and read from the nearest roadway.
"This time of year, many people are getting back out in the yard to spruce things up for spring. That makes it a great time to either put up address numbers or if you have previously done so and they need attention, to make sure they are easily visible from the roadway," concluded Sheriff Groves.