Sheriff's Office Receives AAA Platinum Level Award in Traffic Safety
03/17/2021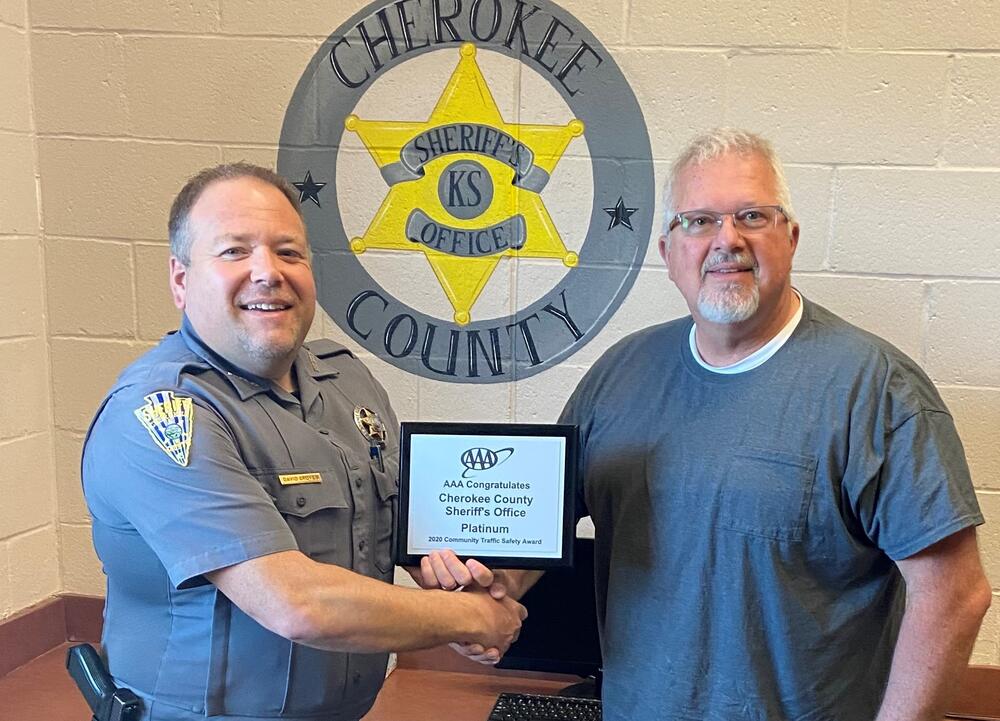 The Cherokee County Sheriff's Office received special recognition and an award earlier this week for their ongoing efforts towards traffic safety throughout the community.
Dan Kiser, a liaison for the Kansas Department of Transportation, presented the AAA Platinum Level Community Traffic Safety Award to Sheriff David Groves at the Cherokee County Law Enforcement Center.
"This is the highest-level award issued by AAA, so I'm honored to receive it on behalf the dedicated men and women serving our community because it signifies their commitment towards keeping families safe while traveling on our roadways," stated Sheriff Groves.
The Cherokee County Sheriff's Office is the only Sheriff's Office in the State of Kansas to be recognized each year the program has been in existence.