Be Prepared for Continued Winter Weather
02/11/2021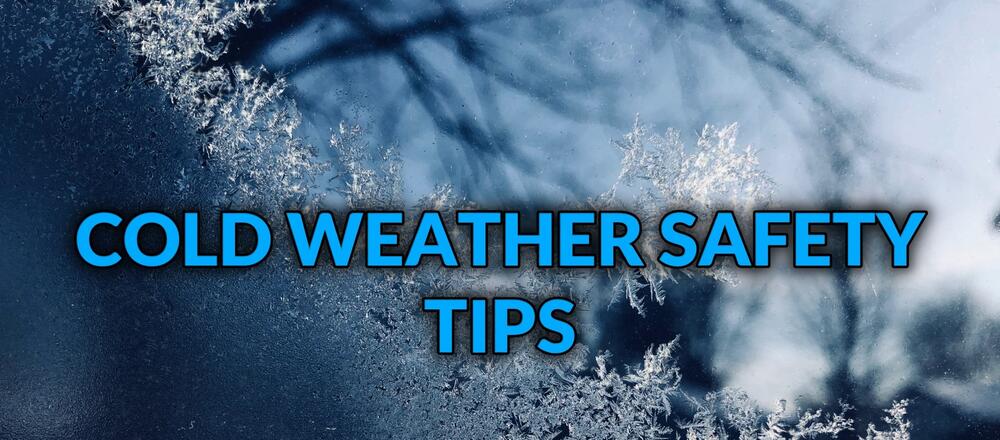 With our region experiencing several days of ice and frigid temps and even more brutal cold with potential snow forecasted for the coming days, Cherokee County Sheriff David Groves encourages residents to stay warm and safe during this cold snap.
"Exposure to frigid temperatures can lead to serious and life-threatening health issues, including frostbite and hypothermia," warned Sheriff Groves.
If it's necessary to be out in the elements, it's suggested to:
Wear plenty of layers of clothing, including socks, gloves, appropriate shoes and hats.
Use rock salt or cat litter on walkways
Work slowly when doing outside chores
Have a charged phone with you and let someone know what you're doing and where you will be
"In addition, if ice gets on power lines, the potential for outages increase so it's important to have a plan in place to stay warm and be able to meet your basic needs. Because the weather, specific conditions and other hazards can hinder responses to certain areas, a good rule of thumb is to always try to be self-sufficient for at least 72 hours," continued Sheriff Groves.
"Another major concern when temperatures and wind chills dip into frigid territory, is the use of space heaters. Nearly every year our area firefighters respond to house fires, sometimes where there is loss of life, where the fire is caused by a space heater. If you choose to use one, please make sure it is at least three feet away from anything that can burn, plug them directly into the wall outlet rather than a power strip and turn it off before leaving the room or planning to fall asleep."
"Finally, this is a great time to check on elderly family and neighbors. A phone call making sure they are doing okay and keeping warm or offering assistance in getting groceries and medications may not only help keep them safe, but since many people have had fewer interactions with others over this past year due to Covid-19, taking time to help take care of one another and letting others know someone cares, may do everyone a lot of good," concluded Sheriff Groves.