Sheriff Warns of Covid-19 Vaccine Scams
01/14/2021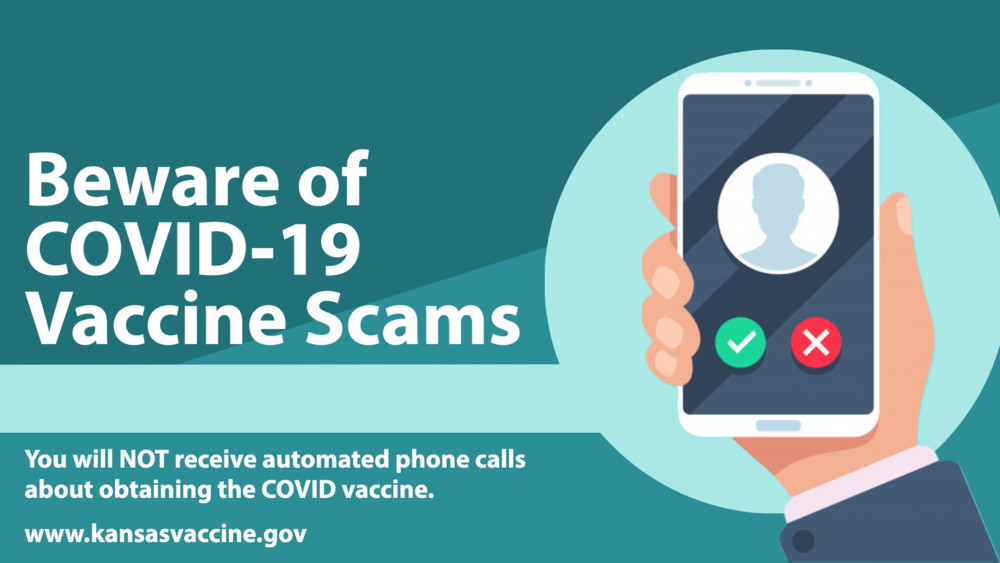 As the Covid-19 pandemic enters into the vaccination stage, thieves are attempting to prey on the anxiousness of many who are eager to receive the vaccine.
"Law enforcement is starting to hear reports of robo-calls, mass text messages and phone calls from thieves posing as health officials," according to Cherokee County Sheriff David Groves.
"The thief, or message, will ask if you are interested in receiving the vaccine, at which point they will prompt you to either say yes and confirm your personal information or press specific numbers on the phone, again to confirm your name, birthdate, social security number and other personal information," continued Sheriff Groves.
At this time, the vaccine is only available to health care professionals in our area. No legitimate organization authorized to administer the vaccine when it becomes available to the public is soliciting personal information from residents.
"This is just another scam, another attempt by thieves, to steal from you. As we have said many times, it's always discouraged to provide, or even confirm, your personal information to anyone contacting you unsolicited, regardless of who they claim to be or what agency or organization they claim to represent," concluded Sheriff Groves.