SAFE Program Enters 10th Year in Cherokee County
10/22/2020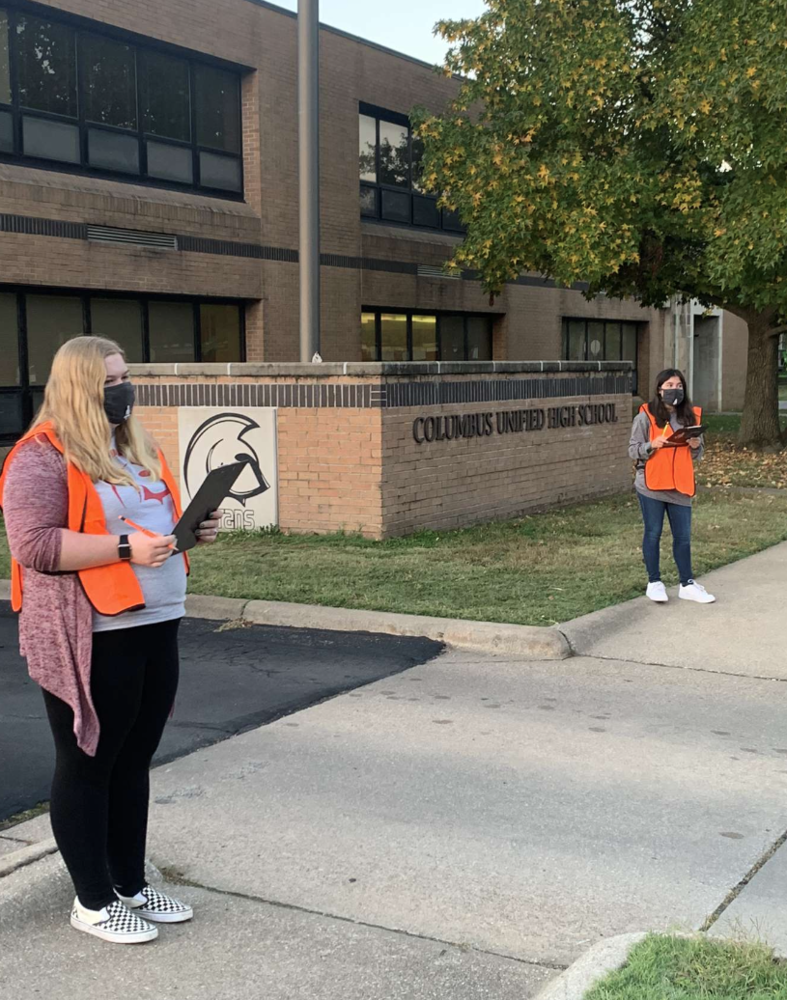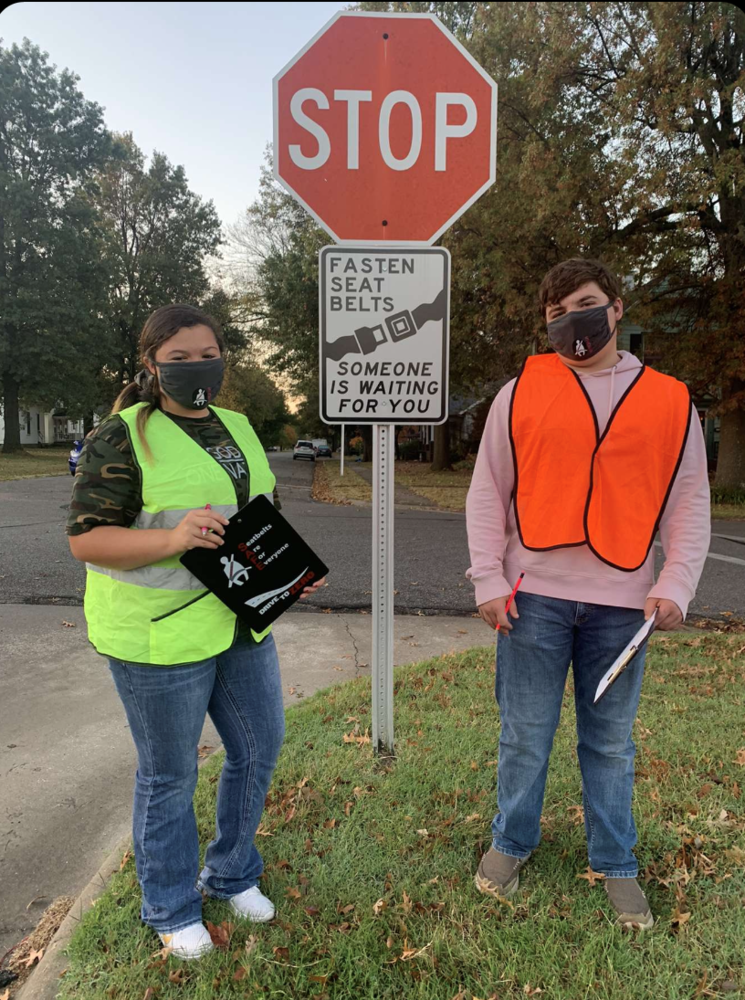 Columbus High School students recently conducted a seatbelt survey as classmates arrived at school. (Left to right: Emily Cotter, Grace Noel, Destiny Lima and Issac Sharp)
SAFE Program Enters 10th Year in Cherokee County
The Cherokee County Sheriff's Office is proud to be entering its 10th year of participation with the SAFE (Seatbelts Are For Everyone) Program in area high schools.
The SAFE Program is a state-wide student led effort to help increase seatbelt usage rates among young drivers through education, positive rewards and enforcement.
All four high schools in Cherokee County - Baxter Springs, Columbus, Galena and Riverton - participate in the program, with each having student SAFE Team members within the school.
In the fall, a baseline survey is conducted to determine the average number of students wearing seatbelts. Then throughout the school year, the student SAFE Team members provide information and encouragement to their classmates, stressing the importance of buckling up. In addition, students can sign a pledge card promising to wear their safety belt with prize drawings held throughout the year using the pledge cards. Towards the end of the school year another survey is conducted to gauge success and increases in seatbelt usage rates.
"This program has proven to be successful in multiple ways each year the Sheriff's Office has helped support it in our area schools," stated Cherokee County Sheriff David Groves.
"In addition to increasing seatbelt usage rates among teens, through our partnerships with area school districts, the SAFE Program has opened up other opportunities to help keep others safe while on the road. For example, many of the high school students on the SAFE Teams now go to elementary schools and speak about the importance of bicycle safety and staying in booster seats among other topics. They also assist with our texting and driving simulator at community events, so the positive impact of the program and the message is not just contained to high schools, but now spreads to the community at large, as well," continued Sheriff Groves.
The Kansas SAFE Program is supported by the Kansas Sheriff's Association, Kansas Highway Patrol, Kansas Department of Transportation, Kansas Traffic Safety Resource Office, AAA of Kansas, State Farm Insurance, Kansas Trauma Program, Trauma and Burn Services - University of Kansas and the Kansas Department of Health and Environment.