Disasters Don't Wait. Make Your Plan Today.
09/04/2020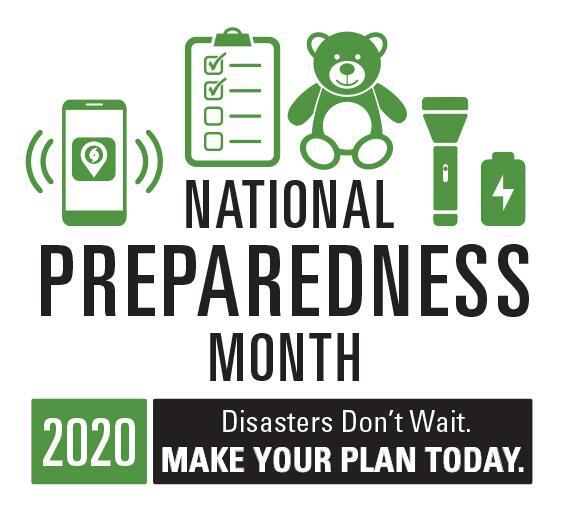 With the month of September being designated as National Preparedness Month, Cherokee County Sheriff David Groves encourages area residents to develop a plan for their families, or review already existing plans.
"Our region is no stranger to natural disaster, whether they be severe storms which cause flooding, tornadoes, strong straight-line winds or ice storms that result in power outages. Any of these situations can develop without much notice so it's important to already have a plan in place for what you will do - what your family will do - in the event they occur and disrupt your daily routines, activities or ability to get essential supplies," stated Sheriff Groves.
"As a general rule of thumb, because the disaster could greatly restrict the ability of emergency responders or others to get access to certain locations due to debris or flooding, everyone is encouraged to be self-sufficient for at least 72 hours," continued Sheriff Groves.
Some items to consider having on hand in an emergency supply kit include:
Prescription medication / eye glasses
Infant formula / diapers
Important family documents, such as insurance policies in a waterproof and portable container
Blankets or sleeping bag
Matches in a water proof container
Non-perishable / can food along with a manual can opener
Bottled water to drink and additional gallon jugs of water for sanitation purposes
Battery operated NOAA Weather Alert Radio
Flashlight with extra batteries
First Aid Kit
Dust mask to help filter contaminated air
"We also encourage parents to discuss and review emergency plans with their kids, who may be excited and scared when an actual emergency occurs. Along those same lines, it's important for kids to learn their address and their parents' phone numbers, should a situation happen when they are not together," concluded Sheriff Groves.