Second Man Arrested In Theft of Camper Trailer
06/08/2020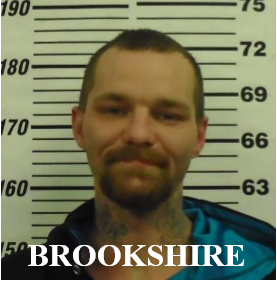 Ethan Brookshire
A second man has been apprehended for his alleged role in the theft of a camper trailer last month from the Riverton area.
Through their investigation, Cherokee County Detectives obtained an arrest warrant for 29 year-old Ethan Brookshire, who was taken into custody in Ottawa County on Friday.
Brookshire is being held on allegations of Felony Theft pending extradition back to Kansas.
Nathan Clark, 32, had previously been arrested for his suspected participation in the theft and he remains incarcerated in the Cherokee County Jail.
"As this investigation has progressed, detectives have discovered additional information which may implicate the duo in additional criminal activity. Additional charges may be filed as a result of the recently discovered information and evidence," according to Cherokee County Sheriff David Groves.