CORRECTED: Click It or Ticket Campaign Scheduled to Start Next Week
05/12/2020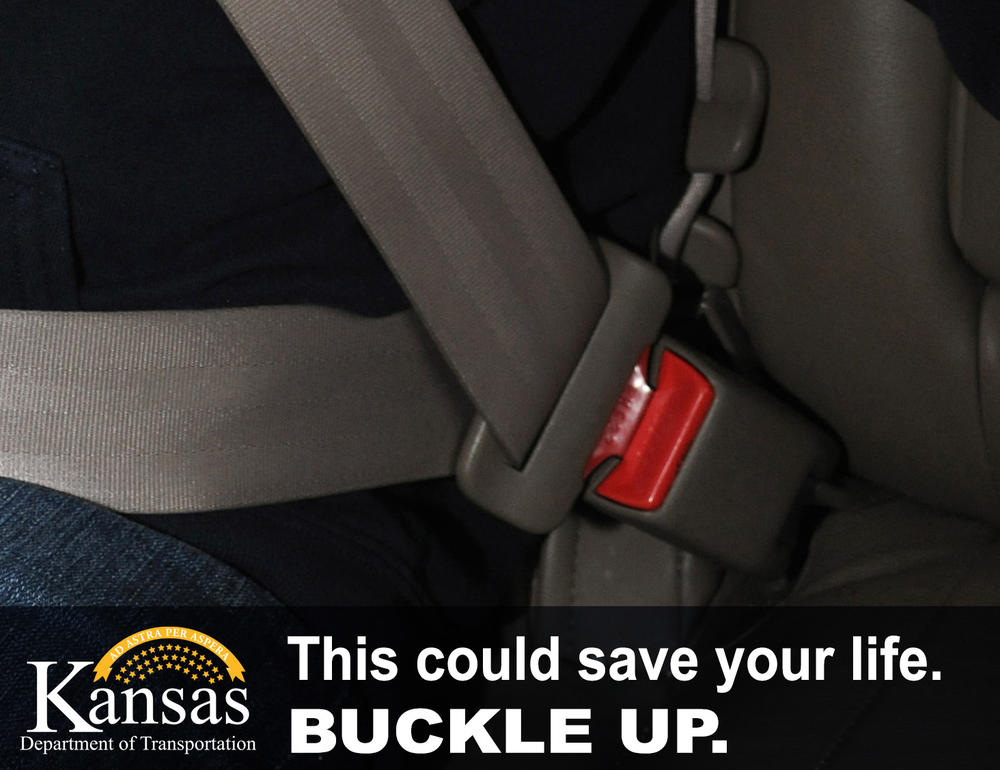 Click It or Ticket is Just Ahead
The Cherokee County Sheriff's Office will be joining other law enforcement agencies across the state to aggressively enforce Kansas seatbelt and other traffic laws as part of the 2020 Click It or Ticket enforcement campaign, which will run from May 18th through May 31st.
Although travel has certainly changed somewhat over the past couple of months, the price of fuel is currently low, many folks are eager to travel and historically, the Memorial Day Holiday weekend is a time of increased traffic on our roadways," stated Cherokee County Sheriff David Groves in announcing the Sheriff's Office's participation.
According to the Kansas Department of Transportation, who supports Click It or Ticket through grant funding, front seat passengers are 98% more likely to buckle up if the driver does. They also note, 1 out of 8 Kansas children, aged 5-14, are made vulnerable while traveling due failure of their drivers to restrain them.
"Our primary objective with this or any other traffic enforcement campaign is to encourage residents to voluntarily comply with laws in an effort to keep them, their passengers, other motorists and pedestrians safe," concluded Sheriff Groves.