Burglary Suspect Located and Arrested, Property Recovered
05/03/2020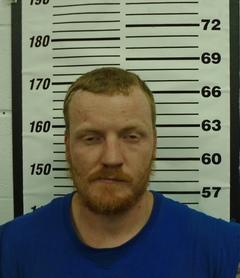 Joshua Baxter
A Columbus man is in custody following the weekend burglary of a rural Baxter Springs home.
Around 10:00 p.m. on Saturday night, Cherokee County Sheriff's Deputies were notified of the burglary, where multiple miscellaneous household items were reported stolen. A description of the suspect's vehicle was given and quickly located in Columbus.
During the course of the investigation, the deputy recovered the stolen property and placed 27 year-old Joshua Baxter under arrest. Baxter is being held in the Cherokee County Jail on allegations of Burglary, Theft and Criminal Trespass.
###