Be Aware of Holiday Scams
12/20/2019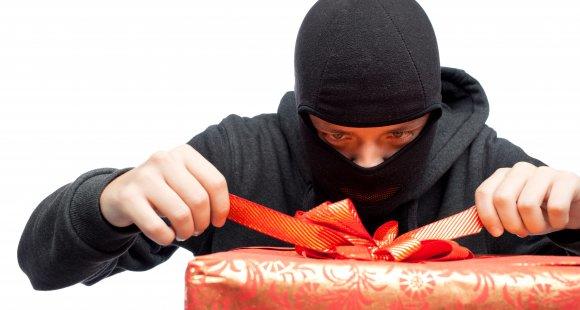 As many people make preparations to get last minute Christmas shopping complete over the weekend, the Cherokee County Sheriff's Office wants to remind residents thieves often ramp up their criminal efforts this time of year. There are, however, some simple steps which can be taken to reduce the likelihood of becoming a victim.
According the Cherokee County Sheriff David Groves, some general tips include:
Parking in a well-lit area and have your keys ready before reaching your vehicle. If you notice someone following you, press your panic alarm to draw attention.
Many stores will hire additional security this time of year. Those officers are there to make sure you're safe. Utilize this service. Don't hesitate to ask a security officer to escort you to your vehicle.
If making purchases on a credit card, keep all receipts and compare them to your credit card statement. If you see any unauthorized charges, regardless of the amount, call the number on your statement and report the unapproved charge.
Men should consider carrying their billfold in their front pocket, especially if you have large sums of cash. Women should carry their purses close to their body.
When making purchases, don't flash or flaunt your cash. This only serves to alert others that you are carrying cash and it may tempt them to target you and steal it.
Store your packages and other valuables in the trunk of your vehicle, out of view of those looking for an easy grab of merchandise.
ALWAYS lock your vehicles, even when at home. Most vehicle break-ins occur because the vehicle was unlocked. Many times thieves will go from car to car, home to home, looking for an unlocked one.
In addition, Sheriff Groves also wants to remind citizens of scams, which increase this time of year, as thieves attempt to take advantage of the generous spirit of helping others most people feel. As a result, citizens should be on guard for the following phone scams:
"Grand-child Scam" - This is a scam, generally targeting the elderly, where they receive a phone call saying a family member was traveling out of the country on vacation and has been jailed. The scammer urges the victim to send money immediately. In some cases, the scammer will actually pretend to be the victims relative. Remember, it's not incredibly difficult, with the internet and social media, to find out the names of family members.
"Compromised Social Security Scam" - This scam involves someone calling claiming to be with the Social Security Administration, telling the potential victim their social security number has been compromised, and a fraudulent bank account was established in their name. The scammer asks you to verify the last four of your social security number and birthdate. The Social Security Administration will not contact you by phone if there is an issue with your number.
"Publishers' Clearing House Scam" - With this scam, a resident is contacted and alerted that he or she has won an incredible amount of money. The scammer tells the victim that in order to process the prize, the "winner" needs to pre-pay the taxes and requests that the "winner" send a certain amount of money so that the prize money can be delivered to the "winner." Unfortunately, this scam is successful. Many people like the idea of winning millions of dollars. Unfortunately, it is a scam and can result in victims losing tens of thousands of dollars. In reality, the Publisher's Clearing House only notifies their major prize winners live and in person. They also never attach any strings or ask for bank account information.
"IRS Scam" - With this scam, the scammer contacts the victim and says that they owe back taxes and it must be paid immediately. In reality, the IRS will not contact you by phone. They will first send you a letter. If you do legitimately owe taxes, you have the opportunity to question or appeal the amount. The IRS will not demand you use a certain payment type, such as a pre-paid debit card. They will not ask for your credit card number over the phone and they will not threaten to have you arrested for not paying.
"It's important to keep in mind, some thieves and scammers are good at what they do. No one should ever confirm personal information, such as their address, social security number, birthday or anything else to someone who calls you, regardless of who they claim to be or what agency they claim to represent. In addition, an immediate red flag should rise if someone tells you not to tell anyone else, including family members or law enforcement about your phone call," concluded Sheriff Groves.