Cherokee County Sheriff's Office Conducts Two Day Offender Compliance Operation
10/27/2019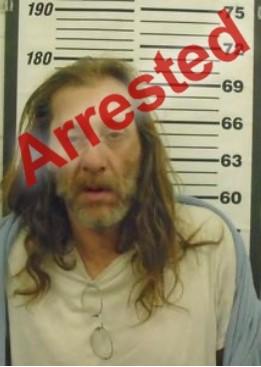 Matthew Bauer
Sheriff's Deputies and Investigators spent Friday and Saturday working to ensure registered offenders throughout Cherokee County were compliant.
"There are 109 sex, drug and violent offenders who are required by law to register with our office on a regular basis," according to Cherokee County Sheriff David Groves.
During the course of the two day operation, deputies and investigators went to the homes of the offenders to make sure the addresses and other information they previously provided was current and accurate.
"As a result of the compliance operation, investigators will be seeking arrest warrants on six offenders, who were found to be non-compliant," continued Sheriff Groves.
One offender, Matthew Bauer, age 54, was placed under arrest Friday night and was transported to the Cherokee County Jail.
In addition to the arrest warrants being sought next week, investigators had already obtained several arrest warrants on other suspects for violating the Kansas Offender Registration Act. Those suspects, who remain wanted, are:
Douglas Olds, age 50 - Drug Offender

Steven Beaty, age 41 - Violent Offender

Dylan Boyd, age 23 - Sex Offender

Jonathan Blalock, age 26 - Sex Offender

Jeremy Stuart, age 37 - Sex Offender
"We encourage all residents to go to our website, www.cherokeecountykssheriff.com and sign up for alerts under the Registered Offender Section. By doing so, an email notification can be sent any time a publicly registered offender moves into your neighborhood," concluded Sheriff Groves