Students At CUHS Buckling Up and Being SAFE
05/10/2019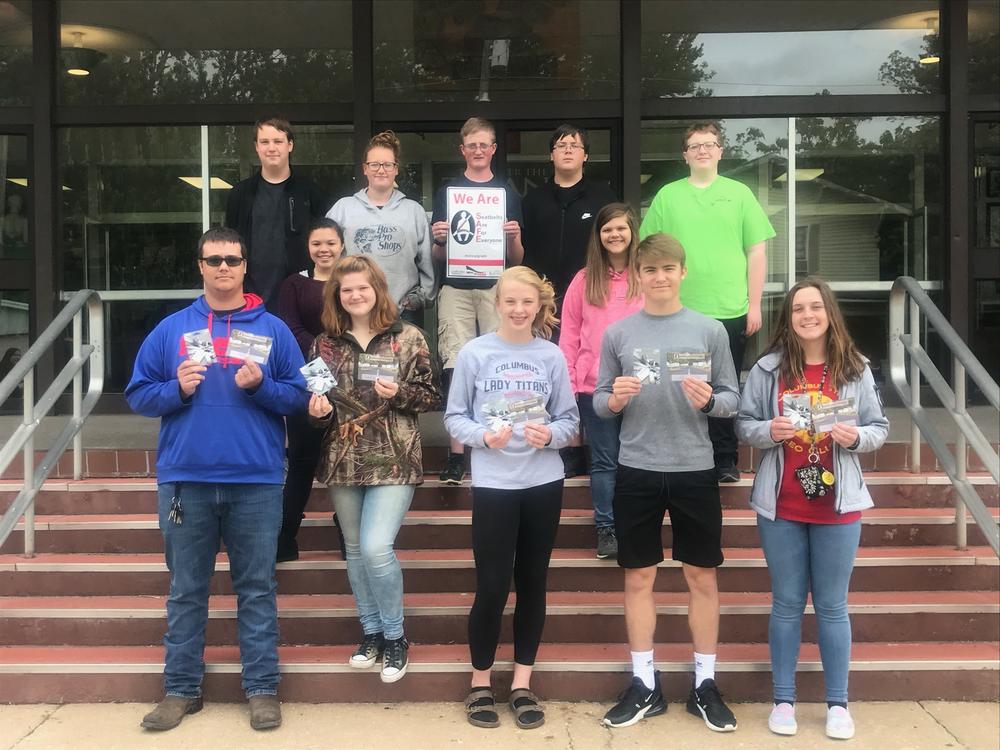 Students at Columbus High School are finishing the 2018-2019 school year with a 92% seatbelt compliance rate.
"Throughout the school year, students on our SAFE (Seatbelts Are For Everyone) Team work hard to provide safety information and demonstrations, to encourage their classmates to buckle up and reduce preventable deaths associated with traffic crashes," stated Cherokee County Sheriff David Groves.
"We wouldn't see these impressive numbers if it wasn't for the receptiveness of CUHS Students and the commitment of the SAFE Team, School Resource Officers, School Administrators and Ms. Lori Carpino, our Program Sponsor in Columbus. I'm thankful for their hard work and am encouraged by the high compliance rate, because it will hopefully equate to our young adults being safer as they travel."
"While Columbus ended the year with the highest reported compliance rate in the county, we also saw incredible numbers from our other Cherokee County Schools, as well," concluded Sheriff Groves.
As a result of Columbus' final compliance rate, students were eligible for a random drawing of $500.00 worth of VISA Gift Cards, funded by the Kansas Traffic Safety Resource Office.
Columbus High School SAFE Team Members pictured are (from left to right) top: Sam Hodgson, Natalie Loyd, Avery Bass, Jon Hodgson, Korbyn Martin. Middle: Destiny Lima, Karley Jones.
Winners of $100.00 VISA Gift Cards are (from left to right): Dakota Ray, Crystal Shaw, Jade Fouts, Patrick Cassidy and Emily Welch.