Drug Take Back Event Scheduled For Satuday
04/22/2019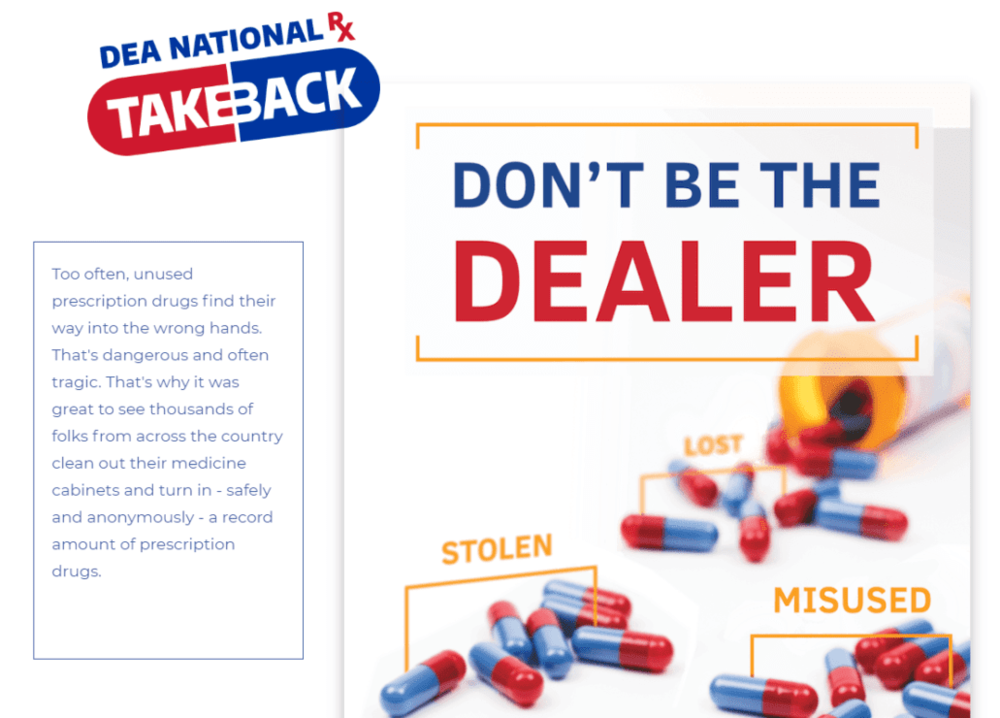 The Cherokee County Sheriff's Office and Galena Police Department will be partnering with the U.S. Drug Enforcement Administration to help residents safely discard any expired, unused and unwanted prescription drugs during the next National Drug Take Back Event, scheduled for Saturday, April 27, 2019.
Drug Drop off boxes have been installed in the lobbies of the Galena Police Department and the Cherokee County Sheriff's Office. In addition to those locations, residents can drop off unwanted prescription drugs at Monarch Pharmacy in Baxter Springs.
All drugs collected will then be turned over to the DEA for safe and secure disposal, so there is no need to attempt to remove patient labels prior to disposal.