Severe Weather Season Approaching, Be Prepared
04/16/2019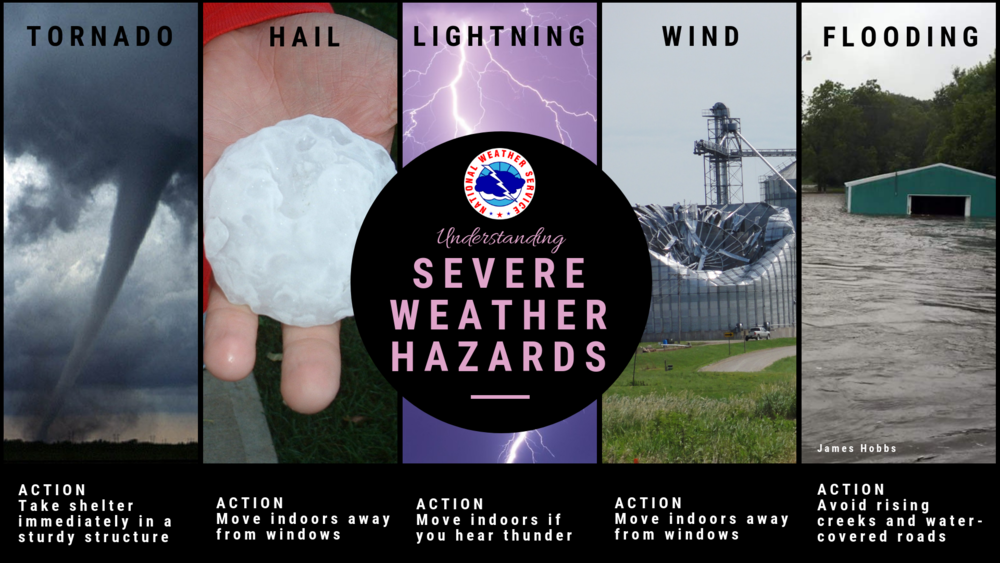 As Severe Weather Season approaches Southeast Kansas, it's an important time to make sure you and your family are prepared for a variety of storm situations, including hail, flash flooding and tornadoes.
"Emergency officials typically recommend residents be prepared to be self-sufficient for a period of up to 72 hours," according to Cherokee County Sheriff David Groves.
Some general tips for preparedness include:
Monitor a NOAA weather radio for up to the minute information from the National Weather Service
Text your Cherokee County zip code to 888777 to receive weather related text alerts
Have a plan. Practice tornado drills with your family and talk to your kids about what they would do if there is a tornado at school, church, if they were home alone, etc…
Have an adequate supply of necessary medical supplies, including prescriptions
Remember tornado sirens are intended to alert those outside, not inside. If you are indoors, you likely won't hear them.
Know where the nearest storm shelter is and the rules they operate under. Shelters are not maintained or operated by the county, so each church, school, city may have different guidelines for operation / use.
Stay away from downed power lines.
Do not drive through flood waters.
Keep a "survival kit" handy, with flashlights, phone charger, first aid kit, bottle of water, and non-perishable food items.
"Storms can be destructive and unpredictable, often times hindering emergency responders' access to homes due to flood waters, downed trees or other barriers. That's why we encourage residents to be prepared and remember the weather conditions can change quickly this time of year," concluded Sheriff Groves.