Thanksgiving Enforcement Campaign Underway
11/19/2018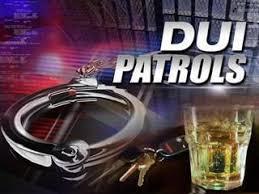 Between now until Sunday, November 25th, the Cherokee County Sheriff's Office will be joining many other law enforcement agencies across the state in a special enforcement campaign, called "Thanksgiving Safe Arrival."
Additional deputies will be patrolling our roadways during the campaign, specifically geared towards removing impaired drivers and insuring all occupants in a vehicle are properly restrained.
A grant from the Kansas Department of Transportation (KDOT) will fund overtime costs of officers involved in the special enforcement efforts.
"We know many families will be traveling this week and we want to make sure our roadways are safe, so everyone can get to and from their destinations safely," stated Cherokee County Sheriff David Groves.
According to the Kansas Department of Transportation, which tracks all crashes in the state, the day before Thanksgiving sees more impairment-related crashes than any other day of the year. Those driving under the influence of alcohol or other drugs endanger not only themselves, but also others they share the road with – such as their passengers, other motorists and their passengers, bicyclists and pedestrians.
Each week across Kansas, over 250 drivers are arrested for DUI (Driving Under the Influence). A DUI conviction will result in jail time, the suspension or revocation of driver's license, a fine of $500 to $2,500, participation in an alcohol or other drug treatment program and, where alcohol is cited as a contributing factor, the purchase and installation of an ignition interlock device by the offender. This device requires the offender to blow into a device that measures blood alcohol concentration prior to starting the car.
Also responsible for needless death and maiming is the failure by many teens and adults to simply buckle up themselves, or to properly buckle up child passengers. Twice as many Kansans who die from a crash are unrestrained as are restrained. Even worse is the fact that injuries suffered by those who are unbuckled are likely to be much more severe and disabling than injuries suffered by those who are buckled in. This applies regardless of speed, and whether the occurrence is on a city street, a county road, or a highway.
"As people are making the holiday plans, whether it's a family dinner or a get together with friends, we want them also to plan on having a sober driver. Failure to plan accordingly could result in arrest, or worse, a deadly crash," concluded Sheriff Groves.