Columbus Man Facing Drug Charges Following Raid
10/05/2018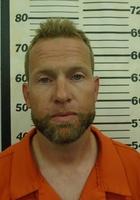 Andrew Thiele
Following an investigation into suspicions of drug activity at a Columbus home, Cherokee County Sheriff's Office Investigators obtained a search warrant for the residence at 200 East Country Road on Thursday evening.

Just after 11:00 pm, the Sheriff's Office and Columbus Police Department executed the warrant, where suspected methamphetamine, marijuana and drug paraphernalia was seized, along with firearms.

Arrested at the scene was 34 year-old Andrew Thiele, who was transported to the Cherokee County Jail on allegations of Possessing Methamphetamine, Possessing Marijuana, Possessing Drug Paraphernalia, Criminal Use of a Firearm and Aggravated Child Endangerment.

A juvenile, who was present at the time, was removed from the home.

Thiele posted $7,500.00 bond Friday morning and was released.