Columbus and Riverton SAFE Teams Attend State Teen Traffic Safety Conference
10/04/2018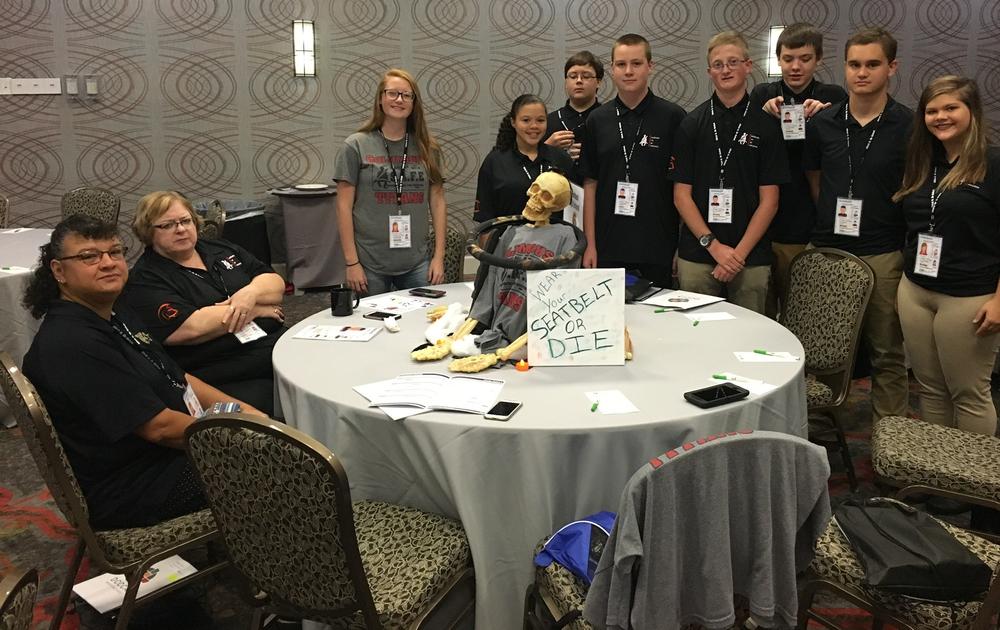 Columbus SAFE Team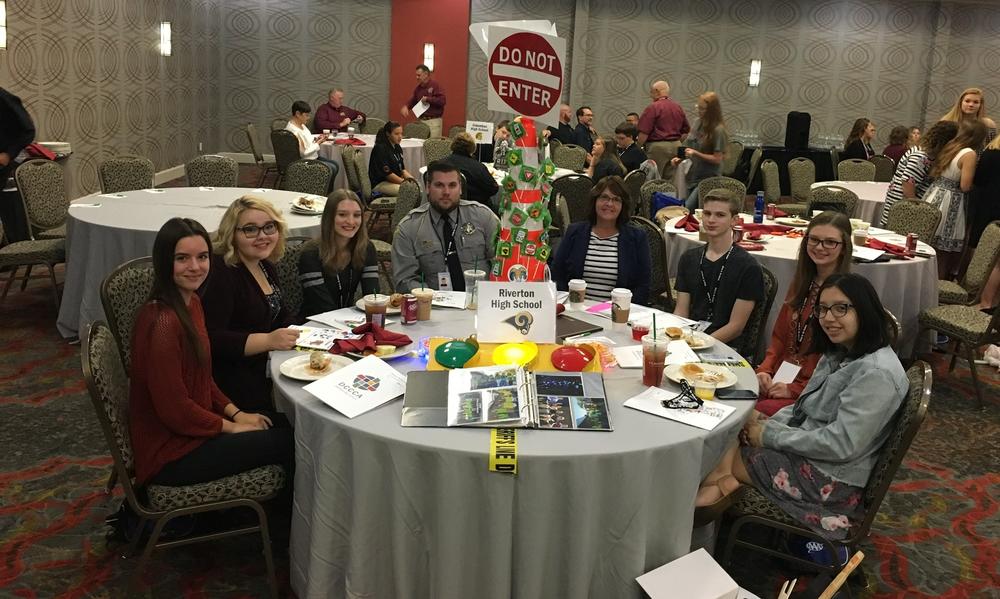 Riverton SAFE Team
Earlier this week, students from Columbus and Riverton Highschools joined nearly 200 other students from across Kansas to collaborate about ways to keep teens in their communities safe.
The Kansas Teen Traffic Safety Conference was held in Wichita on October 2-3 and allowed students to learn about the dangers of driving impaired, distracted and unrestrained.
"The students from Riverton and Columbus who attended this year's conference are part of their schools SAFE (Seatbelts Are For Everyone) Teams and are actively involved throughout the year in helping to promote traffic safety to their classmates," stated Cherokee County Sheriff David Groves.
In addition to hearing from law enforcement, transportation officials, traffic safety advocates and Miss Kansas Hannah Klassen, students also got to work together in groups to share and hear about programs in other schools, which they can then bring back to their community.
"I'm proud of the great job our SAFE Students do, not only in the way they represent their schools and our community, but in the leadership they demonstrate throughout the school year while promoting traffic safety to their peers."
"With motor vehicle crashes being a leading cause of death among teens in America, I'm appreciative of our school administrators, teachers, students and parents, for their continued support of the SAFE Program, which has resulted in an increase in seatbelt usage rates among teens in our community, and as a result, has likely saved lives and reduced injuries from crashes," concluded Sheriff Groves.
(1st Photo – Columbus Highschool SAFE Team – left to right: Deputy Anne Sharp, Columbus SAFE Team Sponsor Lori Carpino, Natalie Loyd, Destiny Lima, Jon Hodgson, Sam Hodgson, Avery Bass, Jonah Cantrell, Wyatt Schalk and Karley Jones.)
(2nd Photo – Riverton Highschool SAFE Team – left to right: Kale Wasson, Colbie Riggs, Courtney Owens, Sheriff's Deputy Brandon Hay, Riverton SAFE Team Sponsor Margaret Radlund, Boston Ballard, Josephine Shepard and Jocey Pickering).