Deer Crash Season Upon Us
10/03/2018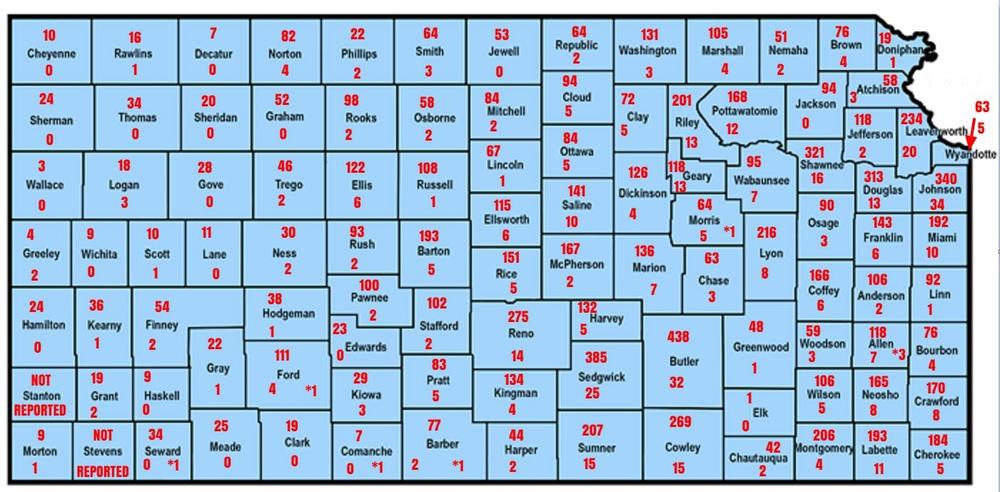 As we enter into October, the Cherokee County Sheriff's Office reminds motorists about the annual increase in deer movement and subsequent increase in car / deer related crashes.
"In 2017, there were 184 deer related crashes in Cherokee County, including 5 injuries," according to Sheriff David Groves.
In an effort to help keep motorists safe, Sheriff Groves is providing the following tips:
Drive with your high beams on if there is no oncoming traffic.
Scan the road and ditches. If see you a deer, slow down and continue with caution.
Deer will typically travel in groups. If you see one, expect there to be more.
Do not take evasive action to avoid a deer. Generally, it's better and safer to hit the animal than to swerve to miss it.
If you strike a deer, pull all the way off the roadway, activate your emergency flashers, stay in the vehicle, and contact your local law enforcement agency.
As always, don't forget to buckle up!
Photo Explanation - Top # is total number of car/deer crashes per county. Bottom # is injury. * denotes Fatality
(Map courtesy of Public Information Officer Kansas State Trooper Tod Hileman @TrooperTod)
###