SAFE Program Underway in Cherokee County High Schools
09/19/2018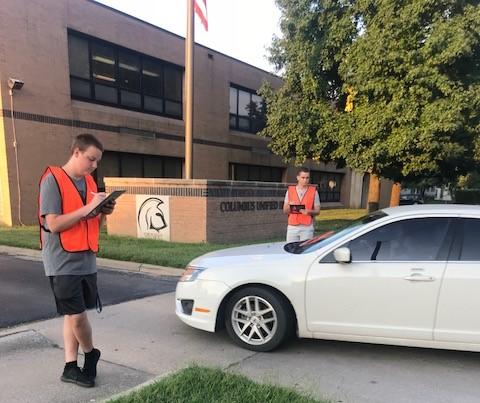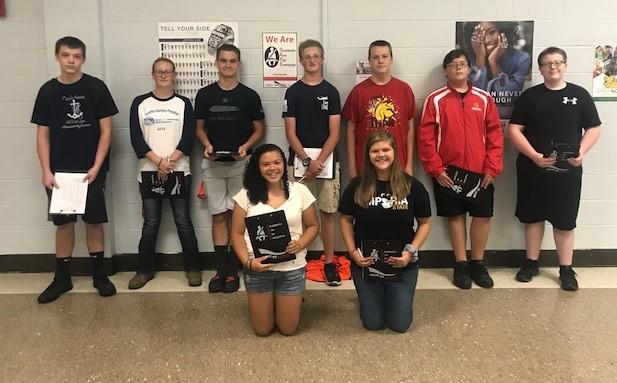 Columbus, Kan. (September 19, 2018) – Motorists passing by Columbus High School earlier this week, may have seen students in orange reflective vests at the entrances. As part of the SAFE (Seatbelts Are For Everyone) Program, they were conducting a baseline survey to find out how many of their fellow students were buckled up.
SAFE is a teen ran, peer-to-peer program focusing on increasing teen seatbelt use through education, positive rewards and enforcement. It's designed to bring awareness of the importance of wearing a seatbelt in an effort to reduce the number of motor vehicle-related injuries and fatalities within the community.
In order to provide strong safety messages to students, SAFE focuses on regular educational programs, monthly drawings for gift cards for those who sign pledges to buckle up and an announced enforcement period by law enforcement.
"I'm proud the students in Cherokee County care enough about their classmates' safety to be involved in the SAFE Program and I'm appreciative the school administrators allow them to partner with our office to implement SAFE each year," stated Cherokee County Sheriff David Groves.
SAFE has been instrumental in increasing the Kansas teen seatbelt rate from 61 percent in 2009 to 85 percent in 2017. During the 2016-17 school year, SAFE was in 150 schools in 64 of the 105 Kansas counties.
(Picture #1 Columbus Survey - left to right: Sam Hodgson and Wyatt Schalk)
(Picture #2 Columbus SAFE Team - left to right - Back row: Jonah Cantrell, Natalie Spigelmyer-Loyd, Wyatt Schalk, Avery Bass, Samuel Hodgson, Johnathan Hodgson, Korbyn Martin. Front Row - Destiny Lima, Karly Jones)