Two Jailed After Theft of Bobcat Tractor
09/17/2018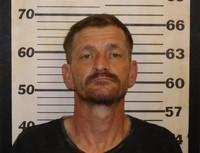 Carroll Flowers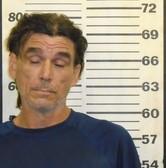 Jerry Joe Smith
Cherokee County Deputies are seeking felony charges on two men, following their arrest on Saturday morning.
Just before 7:30am, a Bobcat Tractor, valued at over $30,000.00, was stolen from a location in Galena.
Around that same time, a resident reported suspicious activity just outside of Galena, where a man was attempting to hide the tractor near railroad tracks. As law enforcement responded, the man got into an SUV driven by another man, and started the leave the area before being stopped by a Kansas State Trooper.
Carroll J. Flowers, 45, of Galena and 48-year-old Jerry Joe Smith, of Broken Arrow, Oklahoma, were both placed under arrest and transported to the Cherokee County Jail on allegations of Felony Theft.
Both suspects remain in custody in lieu of $15,000.00 bond.
"This incident is a great example of teamwork," stated Cherokee County Sheriff David Groves.
"The victim reported the tractor stolen in a timely manner, a concerned resident contacted our office about suspicious activity and three law enforcement agencies coordinated efforts to take the suspects into custody quickly. And as a result of that teamwork, the owner got his property back and the suspects went to jail," concluded Sheriff Groves.