Fugitive Captured
09/10/2018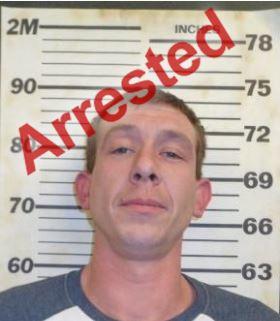 Jason Upton
Jason Upton, 30, of Quapaw, Oklahoma, was arrested Monday in Baxter Springs.
Deputies with the Cherokee County Sheriff's Office had obtained a felony arrest warrant for Upton on charges of Rape and Aggravated Burglary, after investigating an incident outside of Galena on August 31, 2018.
In addition, Upton is facing charges of Kidnapping, Aggravated Intimidation of a Witness, Criminal Threat, Aggravated Assault and Aggravated Battery, stemming from an incident in early August, 2018.
"Our detectives have been coordinating their efforts with the United States Marshals Service to capture Upton. Just before noon today, law enforcement - who were conducting surveillance on a Baxter Springs home - observed Upton exit the house and get into a vehicle. At that time, they apprehended him without incident."
Upton was transported to the Cherokee County Jail, where he is being held without bond.
"We appreciate the tips and cooperation received from the public as well as our law enforcement partners in bringing this suspected dangerous fugitive into custody," concluded Sheriff Groves.