You Drink. You Drive. You Lose. Enforcement Campaign Starts This Week
08/13/2018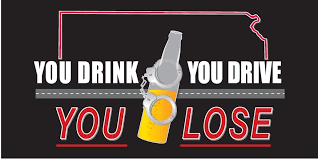 You Drink. You Drive. You Lose.
The Cherokee County Sheriff's Office will be joining over 150 other law enforcement agencies across the State of Kansas for a crackdown aimed at removing drunk and otherwise impaired drivers from the roadways. The enforcement campaign, known as, You Drink. You Drive. You Lose. will run from August 16 through Labor Day, September 3.
During the campaign which is funded by the Kansas Department of Transportation, motorists can expect to see an increase in law enforcement, specifically stopping drivers exhibiting reckless driving behaviors, such as speeding, not maintaining lane, passing in no passing zones and other driving violations.
In 2017, alcohol was involved in 40% of the traffic deaths in Kansas. According to KDOT, the risk of serious injury in a chemical impairment crash is almost five times that of the crash where such impairment is determined to have not been a factor. More striking is the fact that the risk of death is over fifteen times higher in the case of an impairment crash.
"We know a lot of families will be traveling over the Labor Day Holiday weekend and many get togethers will include alcohol," stated Cherokee County Sheriff David Groves.
"As a result, our office, along with agencies across the state, want to help make sure everyone gets to and from their destinations safely. In order to do that, motorists will see an increase in law enforcement, who will be specifically looking for those whose driving puts others and themselves at risk," concluded Sheriff Groves.
###