Columbus Woman Arrested in Felony Child Abuse Case
08/04/2018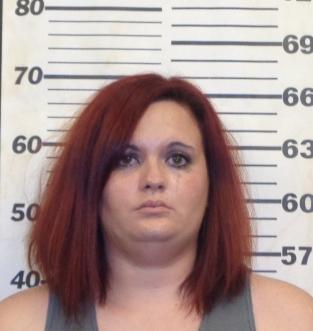 Samantha Weaver
A 25 year-old Columbus woman has been arrested following a lengthy investigation by detectives with the Cherokee County Sheriff's Office.
The investigation began in March, when two children under the age of 5, were found to have been victims of physical abuse to the extent one of them was transported and treated at Children's Mercy Hospital in Kansas City.
As a result of the investigation, detectives sought an arrest warrant for the suspect and late Friday morning, 25 year-old Samantha Weaver was located and apprehended.
She is being held in the Cherokee County Jail in lieu of $50,000.00 bond on charges of 2 counts of Aggravated Battery, 2 counts of Felony Child Abuse and 2 counts of Felony Child Endangerment.
"Child abuse investigations can be complex and disheartening," stated Cherokee County Sheriff David Groves. "I'm appreciative of the hours of hard work put into this case by the investigators and also the ongoing collaboration with the County Attorney and medical professionals involved, so that now, the suspect is incarcerated and will have to answer for the allegations against her," concluded Sheriff Groves.