2 Arrested on Overnight Arson and Burglary Case
07/25/2018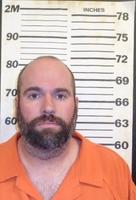 Brian Wells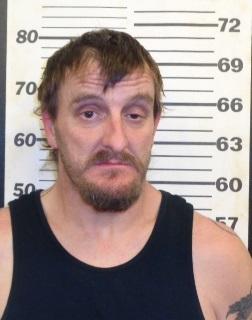 Ronny Piercefield
Just before 8:00 p.m., on Tuesday, July 24th, firefighters responded to an area south of Columbus where hay bales were burning. Cherokee County Sheriff Deputies also responded to the scene where, in addition to the 68 bales of burning hay, it was discovered an unoccupied home had been burglarized and damaged.
As the result of a criminal investigation, at approximately 3:30 a.m. on Wednesday morning, deputies located and arrested 41-year-old Brian Wells, of Galena. Wells is being held in the Cherokee County Jail on allegations of Arson, Burglary, Criminal Damage to Property, Possession of Marijuana and Possession of Drug Paraphernalia. His bond is currently set at $15,000.00.
A second suspect, 38-year-old Ronny Piercefield, also of Galena, was arrested early Wednesday afternoon. Piercefield is being held on allegations of Arson, Burglary and Criminal Damage to Property. His bond is currently set at $11,000.00.
"I'm glad this investigation came together like it did," stated Cherokee County Sheriff David Groves. "People work hard for their property and when criminals damage and destroy that property, they need to be arrested and held accountable."
The Galena Police Department had previously arrested Piercefield in March 2018 on an arson related case.