Investigation Underway in Shooting Incident
07/23/2018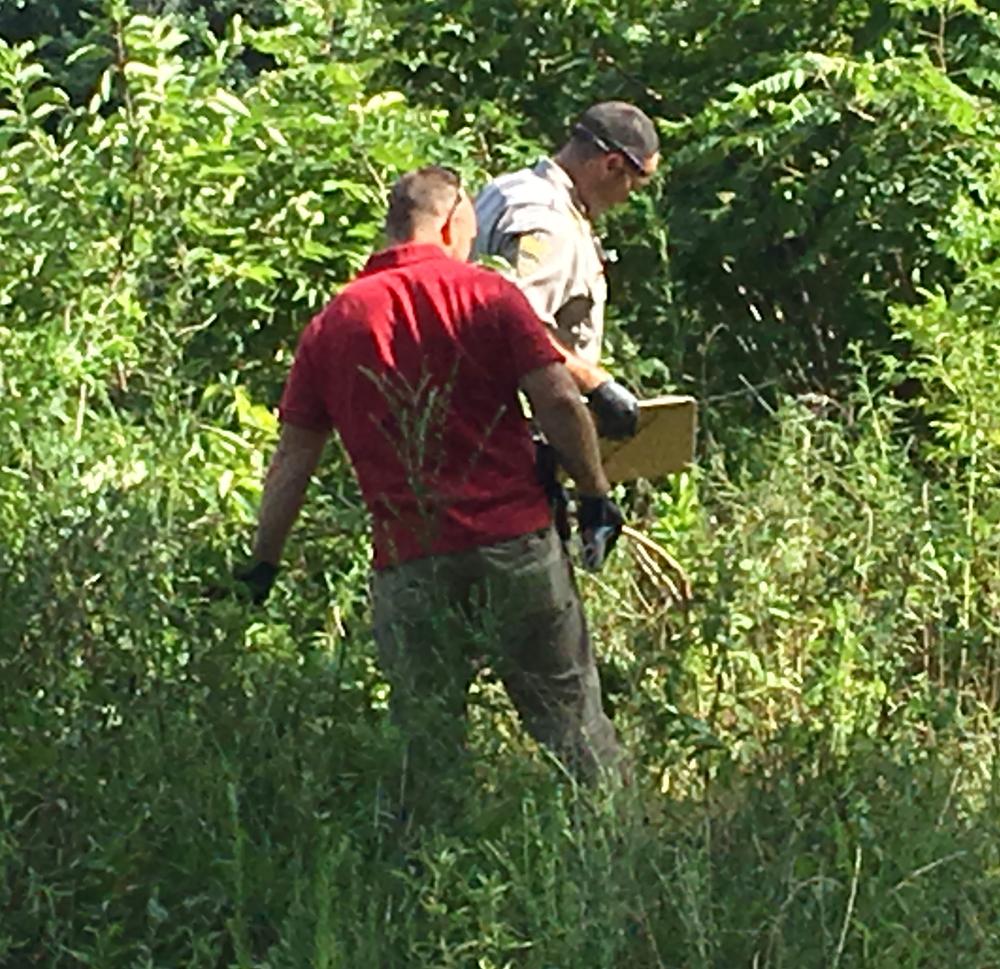 Sheriff Investigators search a
wooded area north of Galena Monday
Investigation Underway in Shooting Incident
A Galena man is in critical condition at a Joplin, Missouri hospital after being shot Monday afternoon.
The preliminary investigation, being conducted by the Cherokee County Sheriff's Office, Kansas Bureau of Investigation and the Galena Police Department, indicates the victim was physically assaulted in a rural location north of Galena City Limits and was shot during the assault.
"Investigators have processed the crime scene, conducted several interviews, and are attempting to locate anyone suspected of engaging in criminal activity during this incident," stated Cherokee County Sheriff David Groves.
This investigation remains ongoing and additional information will be released as it becomes available.