Columbus Man Facing Felony Theft Related Charges
05/24/2018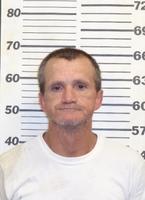 Thomas Prater
Columbus Man Facing Felony Theft Related Charges
A Columbus man faces potential charges of possessing stolen property following his arrest earlier this week.
On Tuesday morning, the Pittsburg Police Department began an investigation into the theft of construction equipment from within their city. As part of their investigation, information was obtained indicating the equipment, valued at over $30,000.00, may be located in the Columbus area.
Investigators with the Cherokee County Sheriff's Office conducted surveillance on a property in Sherwin, west of Columbus, and obtained a search warrant.
While serving the warrant, the stolen equipment was located and 48 year-old Thomas Prater was arrested on suspicion of Felony Possession of Stolen Property.
"This case serves as a great example of the positive impact coming from the collaboration among law enforcement agencies, working together, returning stolen property to its rightful owners and holding criminals accountable," stated Cherokee County Sheriff David Groves.
Prater has since been released after posting $5,000.00 bond.