Sheriff's Office Expands Prescription Drug Disposal Program
05/07/2018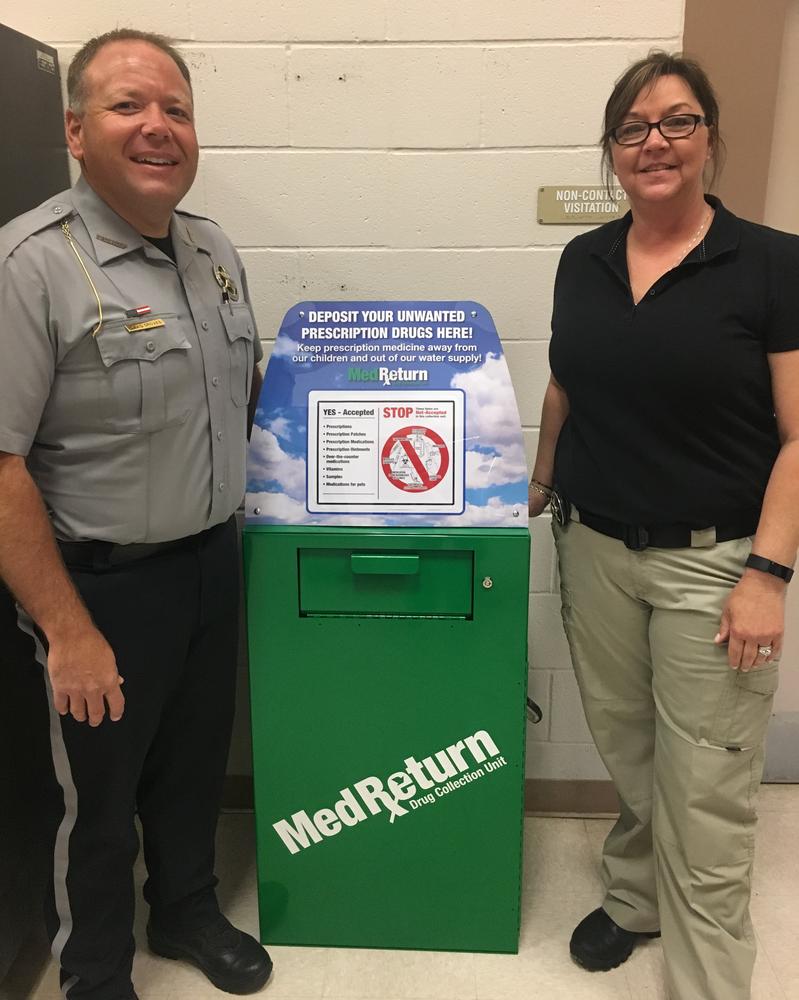 Sheriff David Groves and Captain Michelle Tippie
Sheriff's Office Expands Prescription Drug Disposal Program
The Cherokee County Sheriff's Office is excited to offer a new convenience to residents who wish to dispose of unwanted or expired prescription drugs.
Through a partnership with the Four County Mental Health, based out of Coffeyville, a secured drug disposal drop box has been placed in the lobby of the Sheriff's Office in Columbus.
"Citizens of Cherokee County have consistently supported our efforts to safely collect and dispose of unwanted and expired prescription drugs because they recognize the importance of doing so before they are unintentionally taken by a child or stolen by a substance abuser," stated Cherokee County Sheriff David Groves.
"In the past, our office has publicly accepted those drugs twice a year as part of the Drug Enforcement Administration's National Drug Take Back Events. Our most recent event, held on April 28th, resulted in the collection and safe disposal of 674 pounds of drugs."
"While we plan to continue to participate in those bi-annual events, having the drop box in our lobby will allow residents to properly dispose of drugs 24 hours a day, 7 days a week, 365 days a year," concluded Sheriff Groves.
###