4/20 Impaired Driving Enforcement Campaign Planned
04/17/2018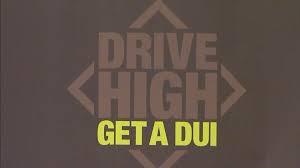 FOR IMMEDIATE RELEASE
Law enforcement agencies across Kansas, Iowa, Nebraska, Arkansas, Missouri and Oklahoma will be out in force this weekend, April 20th through April 22nd, to stop what has been an increasing epidemic for the past several years.
April 20th has special meaning in drug cultures and drug abusers typically light up at 4:20 p.m. on 4/20. According to the Journal of American Medicine Association, there is a 12% increase in the relative risk of a fatal crash compared to identical time intervals on control days.
As injuries and deaths continue to increase from both alcohol and drugged impaired drivers, law enforcement is stepping-up its efforts to change that trend. Regardless whether a drug is legal or illegal it's a serious crime and dangerous to drive while impaired by any drug.
All available Drug Recognition Experts and Advanced Roadside Impaired Driver Enforcement officers will be out in force in an effort to remove this danger. Officers will issue citations to any individual who refuses to obey the traffic laws, whether it is for driving while impaired, for speeding, texting, or failing to buckle up.
"With many area proms this weekend, we want to do all we can to make sure it is a safe weekend for all those out on the roadways," stated Cherokee County Sheriff David Groves. "Law enforcement will be paying special attention to those who are driving erratic, are unbuckled or otherwise posing a risk to other motorists," concluded Sheriff Groves.
############