Former Rural Columbus Man Arrested in Fraud Case
03/10/2018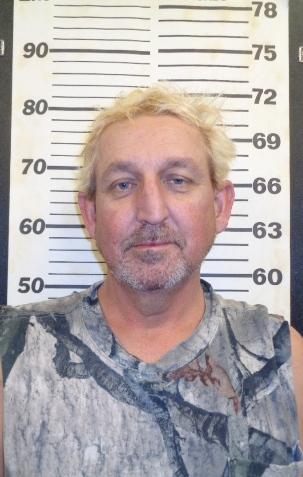 Charles Robert Lawellin Jr.
Former Rural Columbus Man Arrested in Fraud Case
Charles Robert Lawellin Jr., 47, of Chetopa, is being held in the Cherokee County Jail in lieu of $20,000.00 bond after being arrested on two outstanding warrants for Felony Theft.
The Cherokee County Sheriff's Office began investigating Lawellin in 2017, after being made aware of a suspected fraud he was perpetrating on area residents.
In October 2016 and again in January 2017, Lawellin is alleged to have scammed two rural Cherokee County citizens of over $10,000.00, when he required down payments to construct buildings for them. However, once he received the money, he never began the projects and they were no longer able to reach him.
"This was a lengthy investigation, and I'm glad we are now – with the arrest of the suspect – moving forward with the next phase of the process, so we can hopefully bring justice to those who were victimized by these fraudulent acts," stated Cherokee County Sheriff David Groves.