Hensley Sentenced to Over 6 Years in Meth Distribution Case
01/09/2018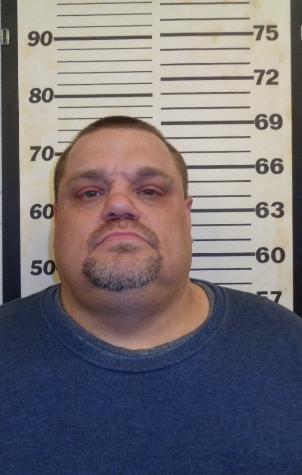 Earnest Michael Hensley Jr.
Over 6 Years in Prison for Convicted Meth Dealer
Earnest Michael Hensley Jr., age 39, of Carterville, Missouri, began serving a 74 month prison sentence last week with the Kansas Department of Corrections.
Hensley was the subject of a traffic stop conducted by the Cherokee County Sheriff's Office in January, 2016, as part of an investigation into methamphetamine distribution. During the course of the stop, a narcotic detection K-9 Team from the Newton County (Missouri) Sheriff's Office was utilized and methamphetamine, with a street value of approximately $3,200.00, was located and seized.
Hensley recently pled guilty in Cherokee County District Court to Possessing Methamphetamine with Intent to Distribute.
"I appreciate the great work by all those involved in this case," stated Cherokee County Sheriff David Groves.
"The teamwork between all those involved - our investigators, the Newton County K9 Team and the Cherokee County Attorney's Office - not only resulted in the removal of this methamphetamine from our community, but the imprisonment of the man trying to sell it," concluded Sheriff Groves.
###