Online Sex Crimes Lead to Arrest of Columbus Man
01/05/2018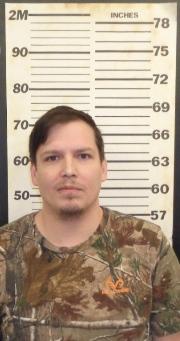 Online Sex Crimes Lead to Arrest of Columbus Man
Detectives with the Cherokee County Sheriff's Office arrested 32 year-old James Dustin Reeves, of Columbus, on Thursday afternoon at his home.
Reeves' arrest stems from an investigation alleging he engaged in illegal sexual activity while online with a juvenile.
Reeves is currently being held in the Cherokee County Jail in lieu of $40,000.00 bond on allegations of Electronic Solicitation and Sexual Exploitation of a Child.
"This investigation, and subsequent arrest, is yet another reminder for parents to talk with their children about appropriate and inappropriate online activity and to watch for online predators," stated Cherokee County Sheriff David Groves.
"Kids need to know they can and should let their parents, teacher or another trusted adult know any time someone, whether in person or online, asks them to do anything inappropriate or that makes them uncomfortable," concluded Sheriff Groves.
###