Suspect Charged in Baxter Springs Murder
10/13/2017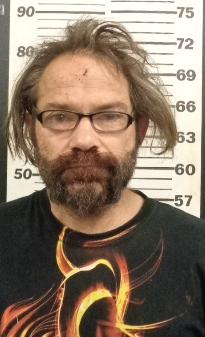 Harvey Ortberg
Pre-Meditated and Attempted Capital Murder Charges Filed in Baxter Springs Case
The man accused of killing 65 year-old Sharon Horn and injuring three Baxter Springs Police Officers in late September has been placed under arrest and formally charged by Cherokee County Attorney Jake Conard.
Harvey Raymond Ortberg, 49, of Baxter Springs has been charged with First Degree Premeditated Murder, two Counts Of Attempted Capital Murder, Aggravated Arson, Aggravated Burglary, Aggravated Battery and two counts of Felony Child Endangerment.
The charges stem from an incident at 1007 West 11th in Baxter Springs just before 1:30 a.m. on Saturday, September 30, 2017, where investigators believe Ortberg was attacking Horn and dousing her with fuel. When Baxter Springs Police Officers Jimmy Hamilton and Justin Butler arrived on scene, Ortberg is suspected of throwing fuel on them, as well, and then lighting it.
A third Baxter Springs Police Officer, Darryl Nadeau, arrived at the scene and attempted to extinguish the fire.
Officers Butler and Nadeau were treated and released from a Joplin hospital that morning. Horn, Officer Hamilton and Ortberg were all transported to a Springfield Missouri hospital, where Horn died just before 7:00 a.m. on Saturday. Officer Hamilton remains hospitalized as a result of his injuries.
Ortberg also remains hospitalized and was placed under arrest on Friday, October 13th, by the Springfield Missouri Police Department. He is being held on $1,000,000.00 bond, awaiting extradition back to Kansas.
The criminal investigation is being conducted by the Cherokee County Sheriff's Office and the Kansas State Fire Marshal's Office.