Columbus Man Arrested in Drug Investigation
08/24/2017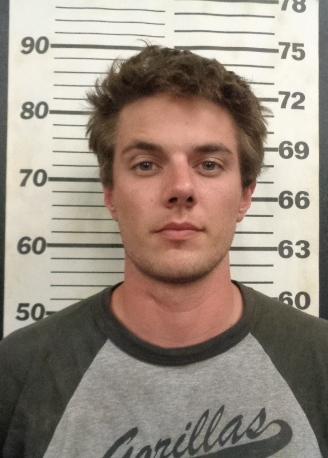 Columbus Man Arrested in Drug Investigation
At approximately 7:30 p.m. on Wednesday evening, the Cherokee County Sheriff's Office, with assistance from the Columbus Police Department, executed a narcotics search warrant at 310 North California Avenue.
During the course of the search, authorities seized suspected narcotics along with a handgun.
Arrested at the scene was 24 year-old Dylan Kreiger. Kreiger was transported to the Cherokee County Jail on allegations of Possessing Methamphetamine, Possessing Marijuana, Possessing Drug Paraphernalia and Criminal Use of A Weapon. He has since been released after posting $7,000.00 bond.
###