Scammon Man Facing Felony Weapons Charges
08/11/2017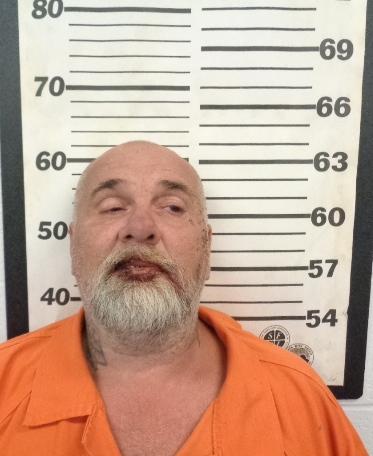 Scammon Man Facing Felony Weapons Charges
Michael Best, 52, of Scammon, was arrested late Thursday night after Cherokee County Sheriff's Deputies received a report of a suspicious man with a gun walking around Scammon.
At approximately 10:00 p.m., as deputies located and approached Best, one of them observed he had a firearm behind his back. Best, who refused to comply with the deputies orders, brandished the handgun, at which time one of the deputy's recognized it to be a CO2 gun. The deputy then deployed a Taser and Best, who continued to struggle, was taken into custody.
Best, who is a previously convicted felon, is currently being held in the Cherokee County Jail on allegations of Two Counts of Aggravated Assault on Law Enforcement, Aggravated Weapon Violation by a Convicted Felon and Criminal Use of a Weapon.
Under Kansas Law, a CO2 gun is considered a firearm.
"This CO2 gun, at a glance, looks like any ordinary handgun," stated Cherokee County Sheriff David Groves.
"This was an incredibly tense situation and is yet another example of the split second, shoot or don't shoot decisions law enforcement officers are faced with. This is precisely why training is so critical to our profession. Had it not been for the quick thinking and actions taken by our deputies last night, things certainly could have turned out much worse for Best," concluded Sheriff Groves.
###