Patriot Award Presented to Captain Michelle Tippie for Support of Troops
05/21/2017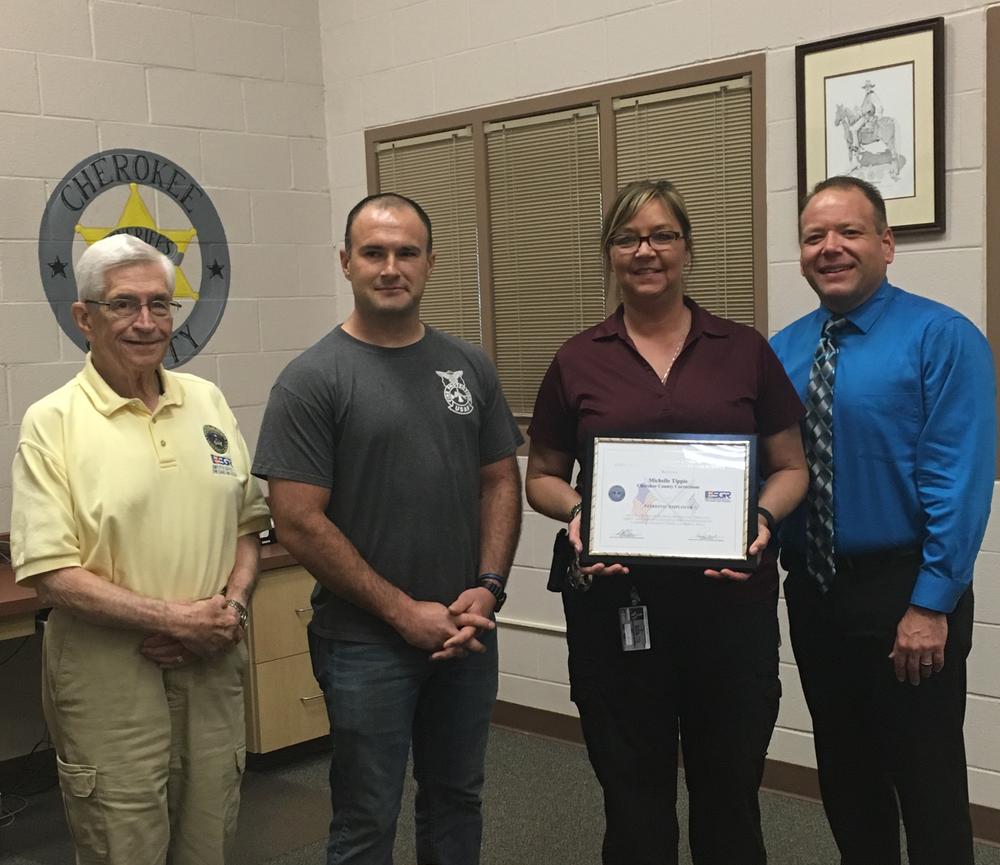 Larry Graham, CO Powell, Cpt. Tippie and Sheriff Groves
Patriot Award Presented to Captain Michelle Tippie for Support of Troops
Cherokee County Sheriff's Office Jail Administrator, Captain Michelle Tippie, was presented with the United States Defense Department's Patriot Award on Friday afternoon.
Larry Graham, the Area Chair for the Kansas Committee of the Employer Support of The Guard and Reserve's, presented the award to Captain Tippie, who was nominated by Correctional Officer Nicholas Powell. Officer Powell is a United States Marine Corps Reservist.
The Patriot Award reflects the efforts made to support citizen warriors through a wide-range of measures including flexible schedules, time off prior to and after deployment, caring for families, and granting leaves of absence if needed.
"Taking care of our soldiers and reservists is something we should all do," stated Captain Tippie upon receiving the award. "I'm thankful and humbled to receive this award and am grateful for Officer Powell's service."
###