Stolen Property Recovered, Suspect Arrested
05/01/2017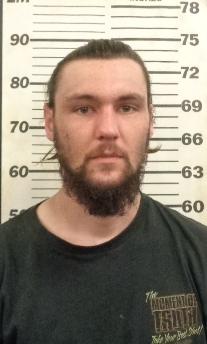 Jason Mordica
Stolen Property Recovered During Search Warrant
The Cherokee County Sheriff's Office, along with the Crawford County Sheriff's Office and City of Cherokee Police Department, executed a search warrant late Sunday evening, April 30, 2017.
The search warrant was issued for a home at 512 East Pine Street in Cherokee, as part of an investigation into a burglary, which occurred in Weir back in October, 2016.
During the course of the search, investigators recovered a significant amount of stolen property, including military uniforms and vehicle parts.
Arrested at the scene, and transferred to the custody of the Cherokee County Sheriff's Office was 26 year-old Jason Mordica, of the home.
Mordica is currently being held in the Cherokee County Jail in lieu of $6,500.00 bond on allegations of Burglary and Theft.
###