Rural Columbus Man Arrested Following Search Warrant
12/15/2016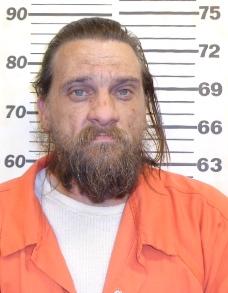 Glenn M. Jones II
Sheriff's Office Seizes Drugs in Overnight Search Warrant
A late night search by the Cherokee County Sheriff's Office of a rural Columbus home led investigators to discover suspected drugs resulting in the resident being taken into custody facing a variety of potential charges.
Just after midnight, a search warrant was executed at 7446 Northwest Bethlehem Road, where 41 year-old Glenn M. Jones II, was placed under arrest.
Jones is currently being held in the Cherokee County Jail in lieu of $13,000.00 bond on allegations of Possessing Methamphetamine, Possessing Marijuana, Criminal Use of a Weapon, Unlawful Possession of Controlled Substances (prescription drugs) and Possession of Drug Paraphernalia.
Formal charges are expected to be filed later this week.
###