Over 350 Pounds Of Prescription Drugs Collected for Disposal
10/22/2016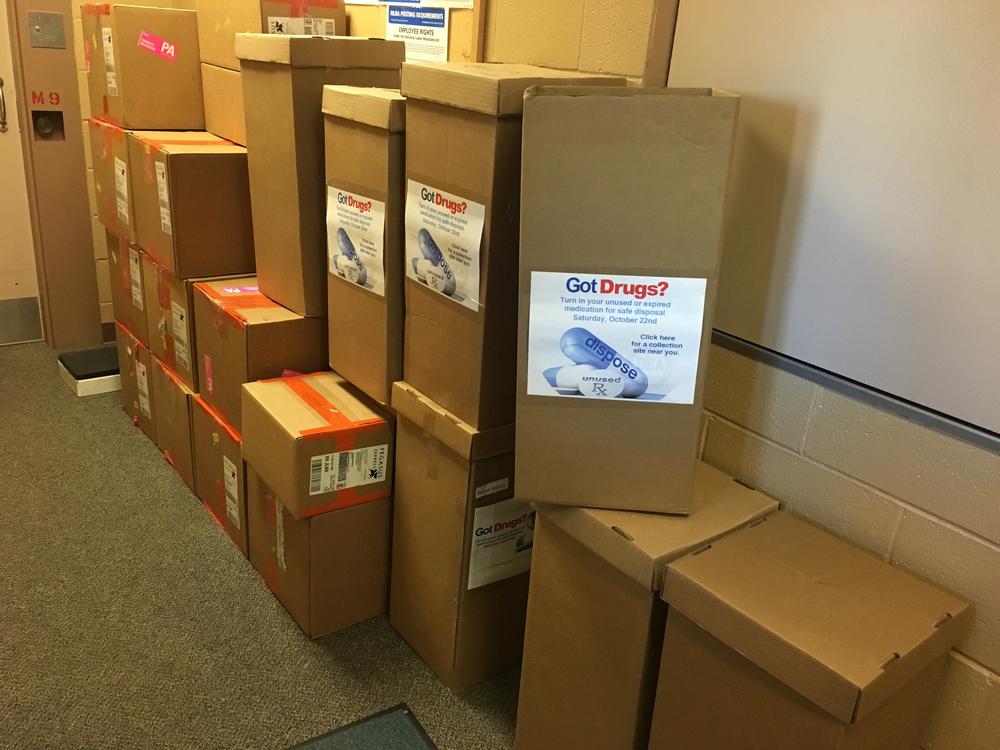 Over 350 Pounds Of Prescription Drugs Collected for Disposal
The Cherokee County Sheriff's Office conducted another Drug Take Back Event on Saturday, setting up collection points in Columbus, Baxter Springs and Galena, giving residents another opportunity to safely dispose of old, expired or unwanted prescription drugs.
As a result, on Monday, the Sheriff's Office will turn over 350 pounds of prescriptions to the United States Drug Enforcement Administration, who will dispose of them.
"The Drug Take Back Events continue to be a success in our community, because of the overwhelming support and participation of our residents," stated Cherokee County Sheriff David Groves.
"Prescription drugs falling into the wrong hands, whether it be a curious child or a substance abuser, is a major concern, so any time we can work together with our community to reduce those risks, we are excited to do so," continued Sheriff Groves.
In addition to the drugs, deputies also collected several new and gently used coats, which will be given to kids in need this winter.
###