Suspect Sought in Robbery / Assault on Law Enforcement
08/19/2016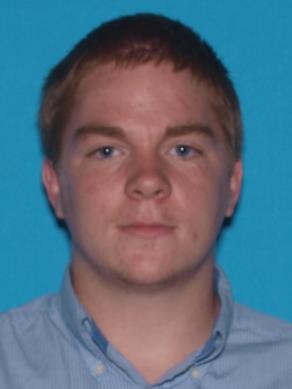 Suspect Sought in Robbery / Assault on Law Enforcement
On August 19, 2016, just after 2:00 p.m., the Quapaw Tribal Marshals began an investigation into an aggravated robbery, which occurred in the parking lot of Dowstream Casino. Following the robbery, the suspect fled on foot into a wooded area. Approximately an hour later, the suspect returned to his vehicle, a 1999 Black Chevy Extended Cab Truck. As an officer approached the suspect and ordered him out of the truck, the suspect drove at the officer, resulting in the officer discharging his firearm.
The suspect continued to flee from the casino and into Missouri on Interstate 44.

At this time the suspect, identified as 19 year-old Jacoby Sammons of Neosho Missouri, is still at large and it is unknown if he is injured.
No officers or bystanders were injured during the incident.

The Cherokee County Sheriff's Office is conducting a criminal investigation into the aggravated assault on a law enforcement officer.
As per agency policy and standard practice, the Kansas Bureau of Investigation is conducting a parallel investigation into the officer involved shooting.

Anyone with information as to Sammons' whereabouts are asked to contact the Cherokee County Sheriff's Office at 620-429-3992.

###