Law Enforcement Teams Up to Crack Down On Drunk Drivers
08/16/2016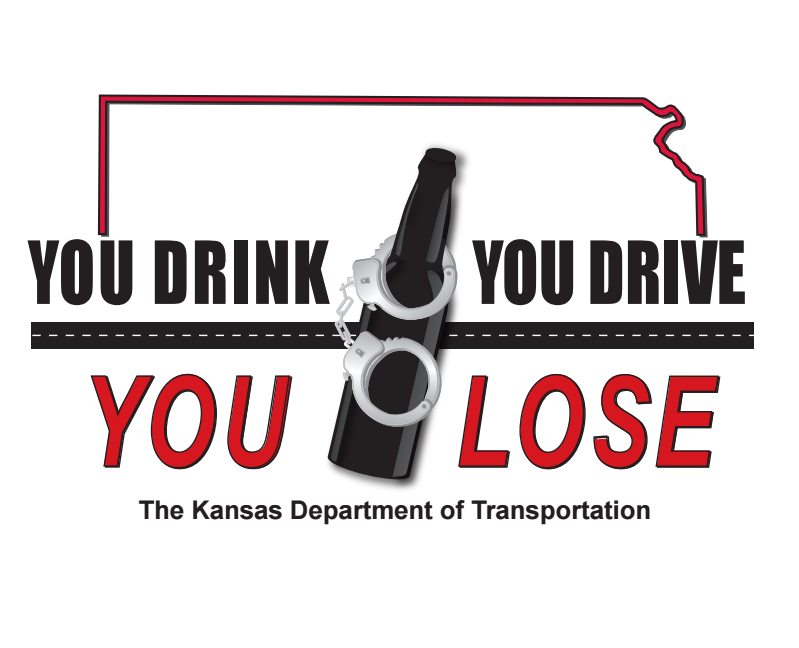 For Immediate Release
You Drink. You Drive. You Lose.
The Cherokee County Sheriff's Office is gearing up to join nearly 150 other local and state law enforcement agencies across the state of Kansas to crack down on drunk, drugged and other dangerous drivers. Between August 18 and Labor Day, additional officers will be on highways, along with county and city streets, watching for impaired drivers. The funding for the additional law enforcement presence is provided by the Kansas Department of Transportation.
In Kansas, on average, one person is killed every three days in a crash where one of the drivers are impaired by alcohol and / or drugs, while four people are injured daily in similar crashes. According to KDOT, crashes involving impaired drivers are likely to be much more severe than other crashes. This is why persons involved in such a crash – in any capacity – are more than twice as likely to be injured, and 12 times more likely to die from their crash injuries, than if the crash does not involve impairment.
Sheriff David Groves wants the upcoming campaign, dubbed You Drink. You Drive. You Lose. To remind motorists of several things:
"If you are going out and your plans involve alcohol, have a designated driver in place before even leaving the house. Waiting until the end of the night and having the most sober person become the driver is a bad plan, which can result in tragedy."
"Second, law enforcement officers will be watching drivers and will be conducting traffic stops for a number of offenses, whether that's not maintaining your lane, not using a turn signal or having a malfunctioned taillight, just to name a few. The only way to insure you don't get arrested for driving under the influence of alcohol is by not driving after you've been drinking, not even a little."
"Third, while we will have additional officers patrolling the roadways, we all need to work together to make sure our community is safe. If you see erratic driving behavior, call law enforcement to report it. Having a vehicle description, location and direction of travel will help officers locate and investigate the driver."
"Finally, always remember the best protection against injury in a car crash is wearing your seatbelt. The Cherokee County Sheriff's Office wants everyone to get to and from their destinations safely and will be working hard to enforce traffic safety laws, particularly impaired driving and seatbelt laws, to accomplish that objective. While we request everyone's voluntary compliance with those laws, we will issue citations and make arrests when they are ignored," concluded Sheriff Groves.
###