Robinson Gets 2 Years for Meth Sales
07/15/2016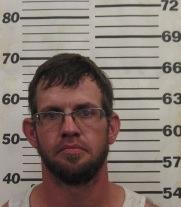 Jeremi Robinson
Prison Sentence Given to Man Selling Meth in Columbus Park
Jeremi Robinson, 37, of Redfield, Kansas was recently sentenced to 24 months in prison after pleading guilty to Distribution of Methamphetamine.
Robinson was arrested in April after the Cherokee County Sheriff's Office investigated tips of him selling illegal drugs at the VFW Park in Columbus. As part of their investigation, Sheriff's Detectives conducted a search warrant on Robinson's camper at the park and seized drugs and paraphernalia items.
The Cherokee County Attorney's Office prosecuted Robinson.
###